Master of the Pit
Original poster
SMF Premier Member
Well Friday I got the old snip snip done, and have been stuck sitting in a chair for a couple days going crazy. Had two packets of meijer pizza dough where you just add water so figured I'd make some pizzas to see how this stuff was. I also whipped up another dough for a bbq chicken pizza just because I was so bored. The meijer crust was decent. Nothing compared to dough I usually make a day ahead but better than a frozen pizza. And the simple recipe I found for the bbq chicken pie was ok also it blew up once we baked it though. Here are some pics. Now I can't wait to get some going on
the kettle
again once it's decent out
Here is the dough from scratch really easy
All rolled out.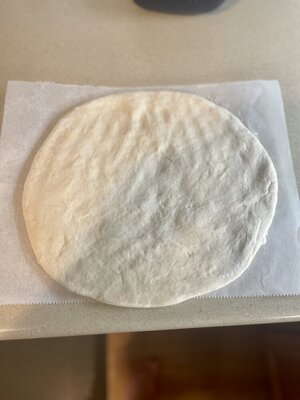 Bbq sauce and toppings on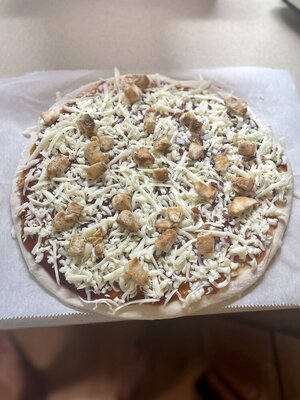 Pulled out and topped with cilantro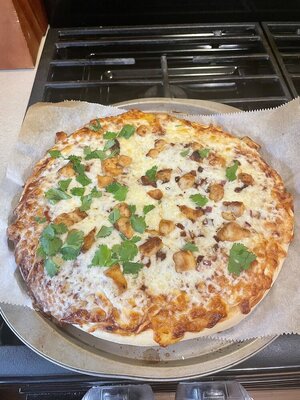 Here were the meijer crusts. Not bad all you do is mix the bag with water, let it sit for 5 minutes then pre bake the crust pull it out, top it and throw it back in.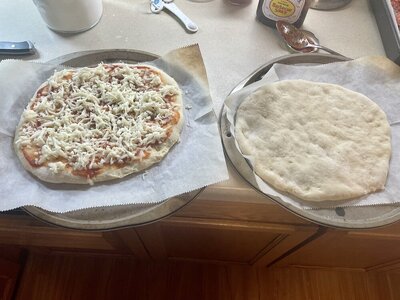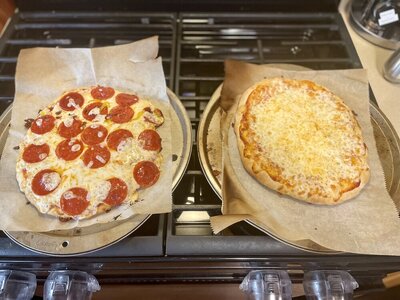 Thanks for looking