Meat Mopper
SMF Premier Member
173
109
Joined Jan 16, 2019
Went to a local pastrami place with some friends and I decided I could do better (We will see...)
Went to Costco and got a small brisket and separated. The point is for later. Only working with the flat.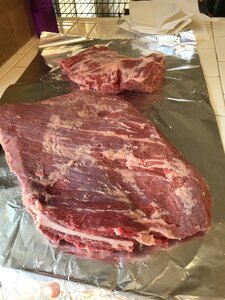 Seasoned and Cure #1 by weight according to DigginDog
Let it cure for about 10 days and soak a bit: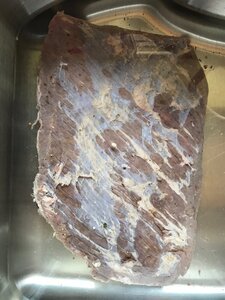 On to the smoker. Cut a corner off to see the color and ...... Hmmmm. I expected a more uniform pinkish color but we will see.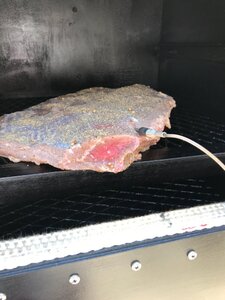 I just put it on at about 15 minutes ago. Just threw a hickory chunk on and it is up a bit at 275.
More updates as the smoking rolls on......
HD