Master of the Pit
Original poster
SMF Premier Member
Got 6 pork shanks, weigh just over 14lbs, at the butcher the other day for BIL's birthday.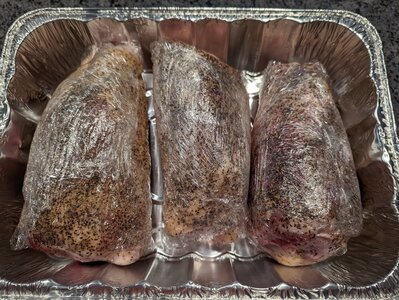 They are spiced in pepper garlic, and caraway seed for 3, not sure why I didn't do all 6.
They will sit in refrigerator wrapped until tomorrow around noon. Then will smoke for 3 hours in hickory, and then will braze in German dark beer and some broth, will add in some carrots.