Smoking Fanatic
Original poster
Ok this was an experiment so using it now. Still trying to see if I can load pictures and descriptions.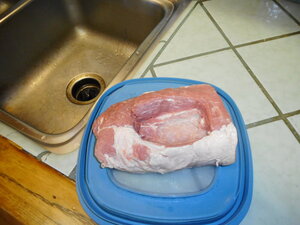 First cut a trough in pork loin
Seared unseasoned.
Then filled trough with butter evvo thyme, crushed garlic, salt pepper, and rosemary.
Used filling to also bast outside every 15min.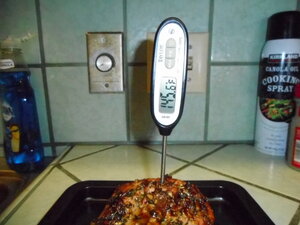 Took it to 150 f it had already rested some here.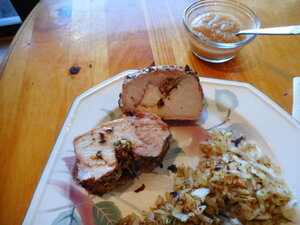 Plated up. Served with rice-a roni style rice and apple sauce.
It was really moist and tasty.
Hey think I did it..got a few of you to thank for the how...kudos guy's.
kit