Hey folks,
Found this forum not too long ago and decided to join. Need more BBQ folks in my life & this looks like a good place to do it. The forum activity & diversity seems like a good fit.
I've been smoking for ~4 years at this point. I've had a
WSM
14, Weber Gasser, OK Joe Bronco, and KJ Big Joe. They were all taken by a tree fall. (busted album link, sorry)
Currently I have a Weber Performer 22, Humphreys Battle Box, and MB 560. Can't speak good enough about the grills.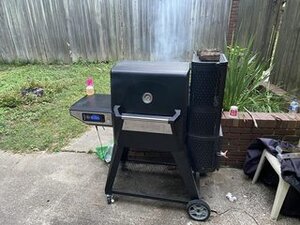 I'm happy to be here with you fine folks talking about BBQ with ya. Look forward to chatting with you all more, learning & sharing BBQ knowledge!
Last edited: