Smoking Fanatic
Original poster
Full disclosure, I had actually cooked this a while back but never posted due to procrastination and distractions. Now I am posting. Duck is my go-to poultry and should be tried by everyone.
I started off with breaking down two ducks into their respective, delicious parts. And scored the fat on the breasts.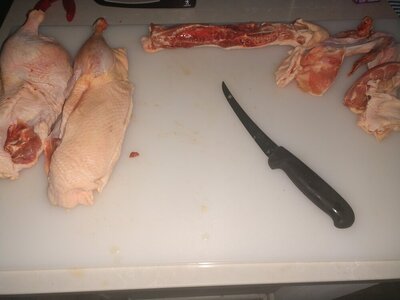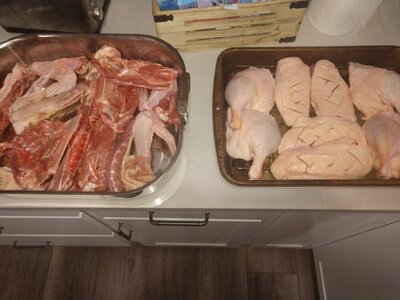 I threw the bones onto the smoker in order to later create a duck bone stock - reduced to two cups of delicious duck juice.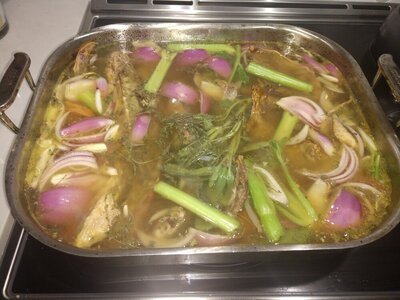 I cured the duck thighs in a salt/sugar solution for a few hours, then seasoned with pepper, garlic and fennel seeds and placed in sous vide bags with extra fat to simulate Confit..... I set sous vide to 158 and gave them a warm bath overnight.
As for the duck breasts, I hit them with SPG and fennel and let them them sit overnight in the refer.
The next day I removed the thighs from the sous vide bags and breasts from the refer and grilled both on my
Weber kettle
... Sorry no pics.
I added fresh squeezed orange juice, cinnamon and balsamic vinegar to the reduced duck stock and further reduced to 1(ish) cup.
I plated finished product with the remaining Wisconsin Red Venison sausage that I posted about a while back.
It was absolutely outstanding, and there weren't any leftovers.
Cheers.