Master of the Pit
Original poster
OTBS Member
SMF Premier Member
First a thanks to Robert for helping me buy these kits and for taking time on his busy day to help me out.
This yeast was on steroids. Doubled in 30 min. Knocked down and let go another 45.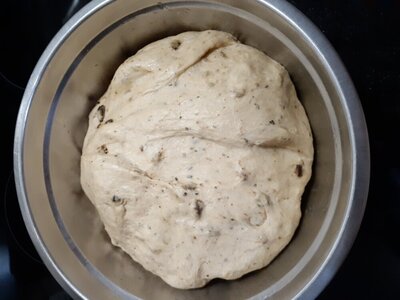 Got ingredients together. I have come around to Al's thinking of less is better but this going to be a thick crust so pour it on.
Ready to assemble. I have never decided cheese on bottom or top so I put it on both.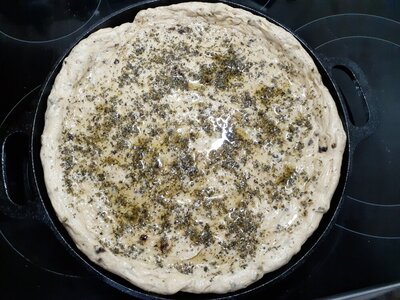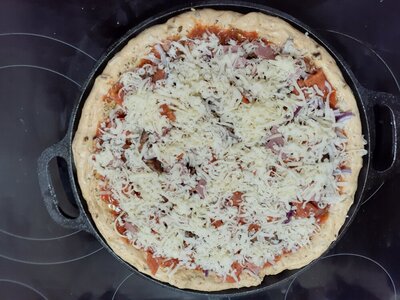 Mean while some Margarita's. I loved that six pepper blend for the rim but they quit making it and have not found a sub for it. I found this old one hiding the other day. If you ever wonder while all my pictures are on the stove I literally only have 3' of counter to work on.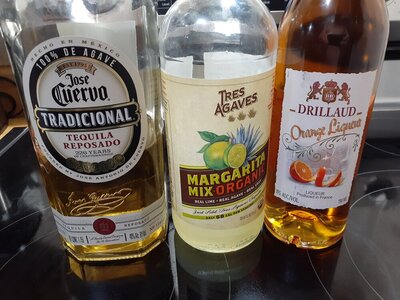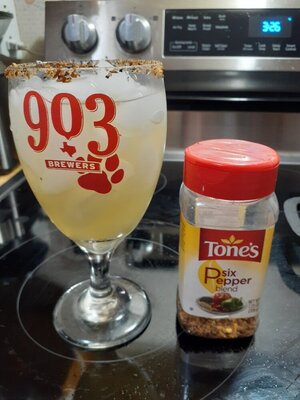 Put in
RecTec
. Mine runs 25 degrees hot. Package said 400 so set it at 375. After 15 minutes figured out it was not hot enough so raised to 400. About 8 minutes later raised to 425 which is where I should of started! Ended uo taking out at 30 minutes. Never got a good crust on the bottom but it does taste good. I'm a huge cold pizza fan and this was good cold.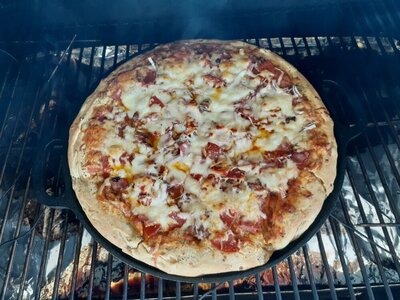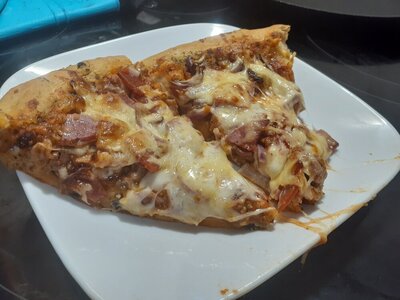 Last edited: