SMF Hall of Fame Pitmaster
OTBS Member
SMF Premier Member
26,691
4,160
Joined Nov 12, 2010
Tomatoes are doing very well and so are the cukes... I attribute their growth to the new drip irrigation system.... NEVER have I had veggies this size and awesome flavor.....
I will have to can some tomatoes....
Cukes ??? I don't know what to do with them to save for later.... Table cukes don't show any recipes for "winter" use...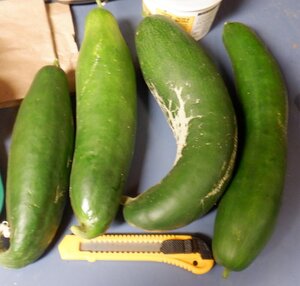 I have MANY butternut squash... I will try to make "pie filling".... and freeze it for later...