137
365
Joined Mar 7, 2018
Had a couple of sides of east coast salmon. Decided to smoke them.
Using my very secret salmon brine they went into the salmon brining container on Tuesday night.
Sat in the fridge over night on Wednesday.
Getting all ready for that smoker feeling.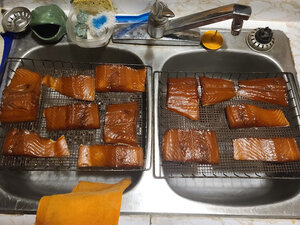 Out to the smoker where its warmer inside
Getting nice and smoky
Going to rest after smoking all afternoon.