Master of the Pit
OTBS Member
SMF Premier Member
2,826
2,836
Joined Aug 1, 2018
Had some left over corned beef made from a flat and put on a sourdough chaffle. Man was this good. Good reason to break open new mustard. This the only chaffle recipe I found I like. It is low carb. I normally do rye but did not have any rye starter ready and been wanting to try a regular anyway. My habanero garlic pickles really gotten good with time. Think this recipe a keeper. Big Thanks to Steve for getting me started.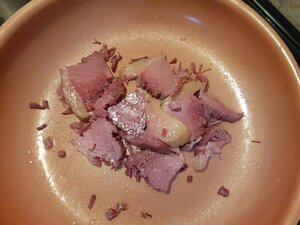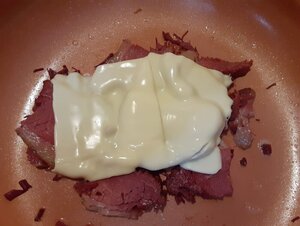 Getting a rye starter ready for tomorrow. All ready getting starter up to speed to make Al's rye bread for a friend. Another great recipe. Just 10 grams starter. Add 10 grams rye flour and water. Add another 10 rye and water tonight and be ready tomorrow.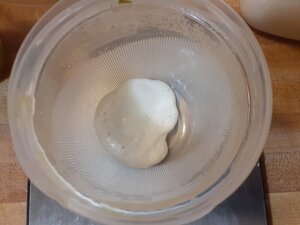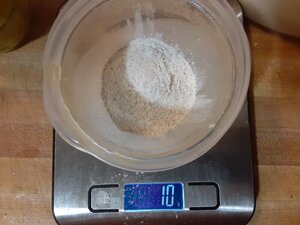 Chaffle recipe:
1/2 cup shredded mozzarella
1 TB pecan flour
1 TB pork rind crumbs
1/4 tsp baking powder
1 large egg
1 TB rye sourdough starter
1/2 TB brown mustard
1/4 tsp caraway seeds
Combine mozzarella, pecan flour, pork rind crumbs and baking powder. For the best texture, do this in a food processor and pulse 7-8 times until your dry ingredients look like bread crumbs. Add the egg, rye sourdough starter and the brown mustard. Mix or process until you have a mostly smooth batter. Sprinkle in the caraway seeds and mix or pulse very briefly to incorporate.
Cook the batter in a waffle maker until you no longer see steam coming out (roughly 5 minutes).
Last edited: