Legendary Pitmaster
Original poster
OTBS Member
★ Lifetime Premier ★
Dry Brined Ribeyes
Ribeyes dry brined and then grilled on the RT1250's searing plates at 450°.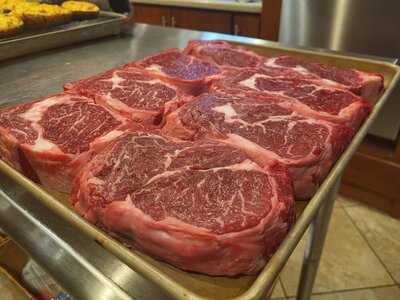 Garlic Shrimp
13/15ct Shrimp sauteed in butter with fanatical amounts of pressed garlic.
Think Gilroy Garlic Festival.
Twice Baked Baked Potatoes


Loaded Twice Baked Potatoes These are Show Stealers, so Rich, Creamy and Cheesy! Baked tater skins filled with a wonderful loaded mash. The mash had freshly grated Parmesano Reggiano cheese, crumbled bacon, sauteed minced onion and garlic, along with lots of heavy cream, butter and salt...

www.smokingmeatforums.com
Roast taters till tender, halve and scoop'em out.
Add a pound of Gouda and half a pound of Asiago, heavy cream, sour cream, butter and salt.
Enough dairy and salt to make a cardiologist have dreams of a new Porsche 911.
Use a piping bag to refill tater skins, top with shaved Asiago and broil for color.
Roasted Broccoli and Cauliflower
Cauliflower and broccoli florets doused in EVOO and well seasoned.
Roasted till tender with good color.
Dark Chocolate Tiramisu
I'm sometimes dismayed that no one in my family cares for the taste of coffee or espresso.
That's okay, chocolate is adored and Dark Chocolate perhaps more-so.
I can work with that!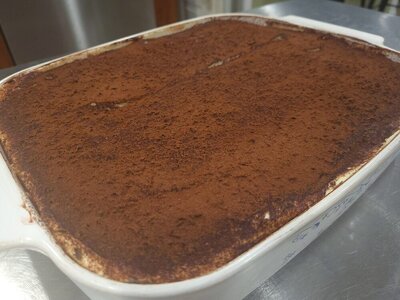 9x13 inch baking dish
48 Biscotti Lady Fingers
Dark chocolate powder
Sweetened dark chocolate for grating
Prepare 3-4 cups of double strength, Dark Chocolate hot cocoa and allow it to cool.
In a deep mixing bowl whip together 1T Rum extract, 8 large egg yolks and a half cup of sugar.
Whip till extremely smooth and creamy.
In another deep mixing bowl whip together 1-1/2 cups of heavy cream and a half cup of sugar.
Whip till it forms stiff peaks.
Add 16oz of Mascarpone cheese and 1t Vanilla extract to cream mixture and mix till smooth.
Now combine and fold together the egg and cream mixes.
Generously coat bottom of 9x13 baking dish with cocoa powder.
Soak each lady finger in the cooled hot cocoa for about 2 seconds and lay atop the powder in the dish, fill in the dish, use halves to fill in corners or gaps.
Now evenly layer 1/2 to 3/4 inch of the custard mix atop the lady fingers, top custard mix with grated and powdered chocolate.
Repeat layer of lady fingers, custard and toppings.
Refrigerate for a minimum 6 hours, better 12 to 24 hours.
The money Shots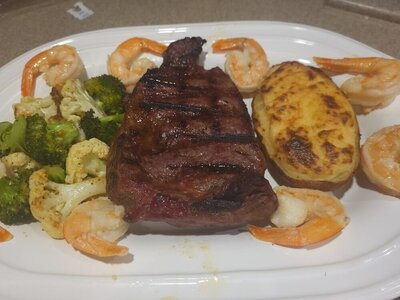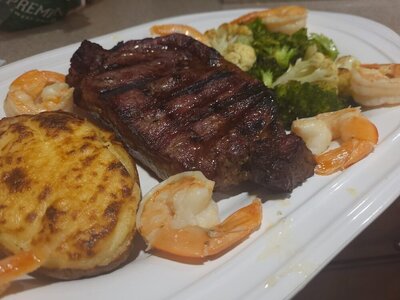 Last edited: