Legendary Pitmaster
Original poster
OTBS Member
SMF Premier Member
Chevre Bruschetta
Fresh cherry tomatoes, lots of capers and minced garlic sauteed in extra vrigin olive oil until the tomatoes burst and form sort of a sauce with their juices.
Season this with plenty of salt and pepper, some crushed red pepper too if you like it spicy.
Place the Chevre (goat cheese) in a baking dish and spread the tomatoes around it.
Broil on high to get some color on the cheese and tomatoes, being careful not to burn the cheese.
I picked up a couple loaves of Rosemary Parmesan bread, cut some slices, buttered and toasted them.
To serve, spread cheese on toast and top with tomato mix and fresh basil.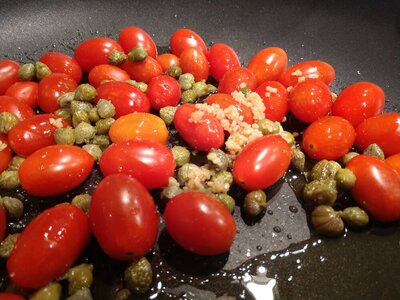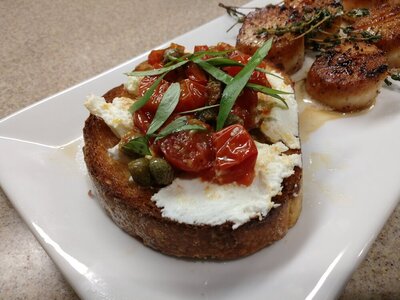 Last edited: