Master of the Pit
Original poster
OTBS Member
SMF Premier Member
This took me about 15 minutes to throw together and man was it good. I picked up some pre-marinade Bulgogi Beef at Trader Joe's last week. Used half the package. Set Ninja to Roast at 425 and preheated 10 minutes.
Made sauce:
Put beef in for 6 minutes
The Udon noodles came in a pouch. Poked few holes and in the microwave 90 secs. Tossed in with beef. Added sauce and green onions. Cooked one more minute.
This was so good!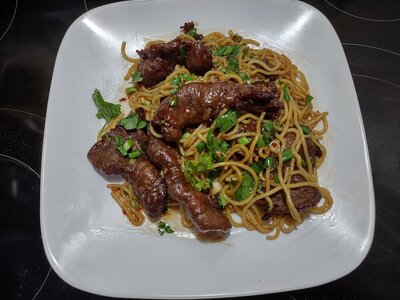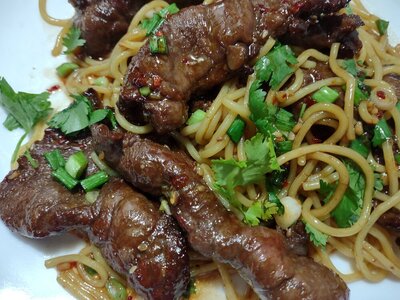 This Ninja is the most amazing appliance I have every bought! Thanks

Bearcarver
. There seems to be nothing this can't do and so fast!