Smoking Guru
Original poster
OTBS Member
★ Lifetime Premier ★
I don't eat breakfast during the week. I try to fast at least 18 hours a day on week days. Come Saturday I ready! With all
JC in GB
talk about hash browns decided to add this. i don't normally have them. Enough carb's in my sour dough.
I use 1 ounce dehydrated potatoes and add 1/3 cup hot water than let sit at least 15 minutes.
Time to get bacon going. I been using a bacon wave for many years now. They work very well. I do one minute per slice than 30 sec until how you like.
Now to get hash browns going. You don't want to cook to hot. I do about 300 degree's I use this Evo sprayer. It is the best olive oil sprayer!!! You now how when you put oil in a pan it just goes to the side. Well with this it coats the bottom perfectly. Great for all kinds of things.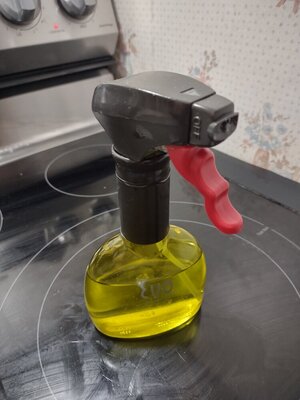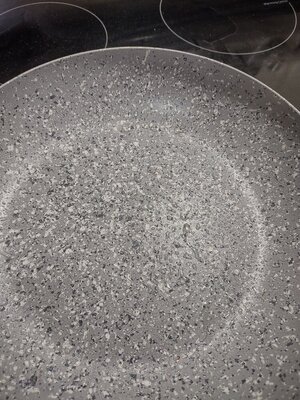 Potatoes in. Spray the top of potatoes. Give pan a good shake to coat bottom. I don't usually do this but decided to put some thin pats of butter on. Cook 5 minutes until looks brown them give them a flip.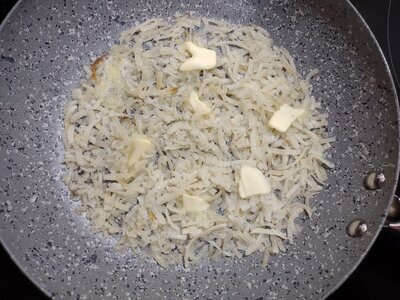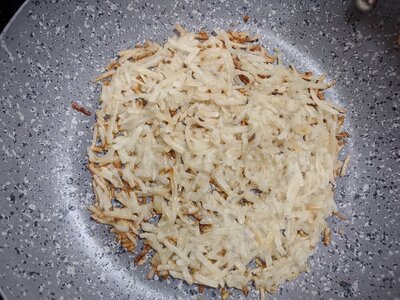 Cook another couple minutes. These where almost to crispy. I think it was adding the butter.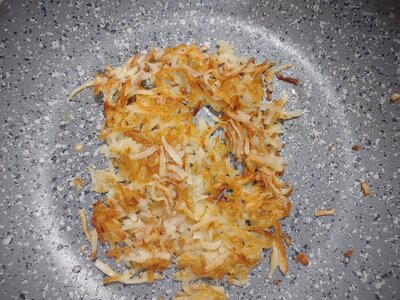 This how I do my eggs. Add butter to pan as heating up. Just before butter ready to turn brown add eggs. When they frying good I add a little water around the edges and cover than turn off heat. Stove stays hot as I have electric. When the tops turn they are done. Have couple pieces of my sourdough. I dont eat bread during the week so I keep in freezer than take out Friday. One loaf last me several weeks. I use a cheap meat slicer to slice. Sourdough very hard to get brown without burning the edges. The sugars in dough get ate up during the fermentation that help bread brown.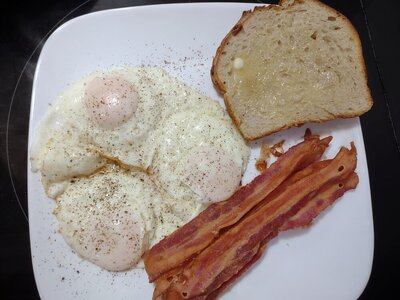 Well there it is. Pretty quick breakfast and so good. Got to leave some of it for Gretchen
Last edited: