Smoking Fanatic
SMF Premier Member
322
275
Joined May 26, 2020
Started making this casserole every other week to eat during the week for a quick breakfast. Pretty good flavor and easy to make.
diced up a green pepper, red pepper, onion and some mushrooms. Through in a clove of garlic. Took it out on the griddle and grilled that along with a lb of sausage.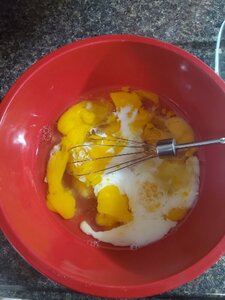 once inside I shredded 4 pcs of break and put it in the bottom of the pan. Mixed 10eggs with a 1/2 cup of milk. Poured in half of that mixture in the pan. Then put the meat and peppers in. Poured the rest of the egg into the pan on top of everything and put 1/2 cup shredded cheese on top.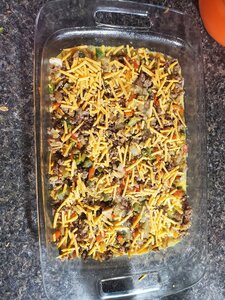 into the oven at 375° for 35 min.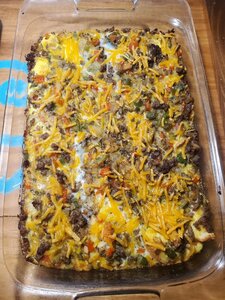 Nice easy breakfast for the week!