Master of the Pit
OTBS Member
SMF Premier Member
2,830
2,836
Joined Aug 1, 2018
I been using the Blackstone a lot lately. This just some simply tacos that tasted really good.
Where has this been all my life! I thought I had all the gadgets. This grates cheese in seconds and does a great job!
Nice thing about doing ground meat on the Blackstone is no liquid build up and steam like a frying pan. Sprinkled some taco seasoning on and had some salsa left over so poured it in. I really like these grill jalapeno's. I throw them on every time now.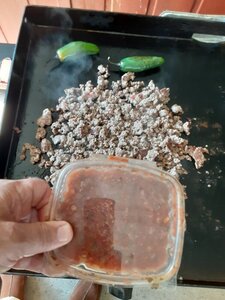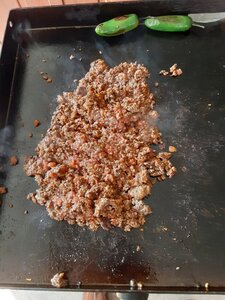 Some Honduras sour cream, onion and habanero salsa from local mexican market. My second 2nd serrano pepper from garden. Use some Trader Joe's low carb tortilla's. This things are good. For a simple meal this was tasty.