Master of the Pit
OTBS Member
SMF Premier Member
2,813
2,823
Joined Aug 1, 2018
My second rye bread using Judy's recipe. This is the best rye bread ever! Dough doubles in 30 minutes! Probably my starter is so active. I do not keep a starter in fridge anymore. I just use dried and it ready to bake in less than 2 days and very active. I took this time to combine the one that Dan and I mixed together and mixed with the one from Carl Griffith's 1847 Oregon Trail Sourdough Starter.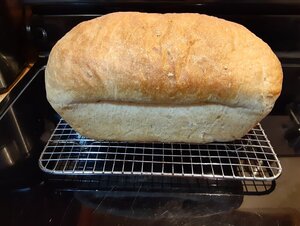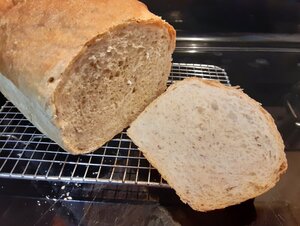 I started this from dried night before last. This is less than 2 hours after feeding from making bread. I going to start drying it tomorrow.
This going to be Enchilada's tomorrow. Got Smoked Beef Cheeks Biarria Taco's coming soon. Going to braise in

chilerelleno
red sauce. Stay tuned.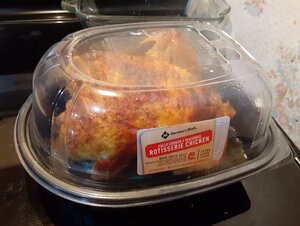 Went bumming around the Blue River Tuesday in Tishomingo, Oklahoma This is spring feed and never seen it this muddy. Stopped at Old Red, Blake Sheldon bar. Gretchen even got to come in. If I would of went last Friday like I planned Blake and Quinn stopped in.