We'll see how it goes, technically the 2nd one but we don't talk about the first one. Planning on throwing this on the
WSM
at 6pm tonight for dinner tomorrow at 6. Shooting for 225 and wrapping in paper, may bump it up to 250 when I wake up. Plan is to do this one low and slow and the next one hot and fast to compare.
16lbs Prime from Costco Trimmed off almost 6lbs of fat but this thing was covered in fat. Beside 2 small meat chunks everything that came off was fat. I'm mostly happy w the trim, nicked the fat cap a couple more times than I'd like but it showed up with a few nicks already. I did end up removing most of the fat cap on top of the very end of the point. It was all hard fat nothing soft underneath at all. There's a knob at the end of the point in the pics but I ended up rounding that off, it had a fat vein and some cartilage running through it.
Fingers crossed but Im thinking it's gonna be good, been reading up on them long enough its time to get out there and cook one. Any constructive criticism on the trim or anything else is greatly appreciated.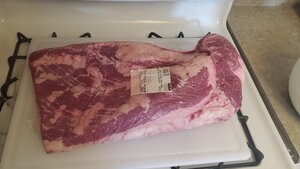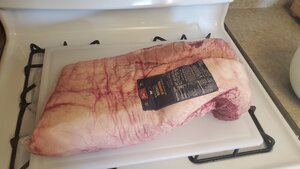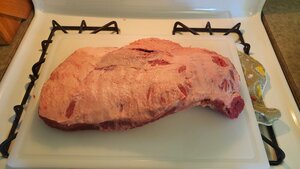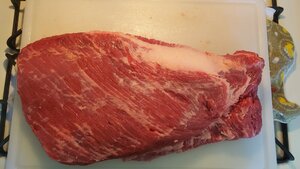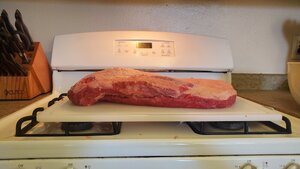 Last edited: