We had a little potluck last friday so I decided to do BB because I had them in the freezer. Named them road kill because they wanted all the food to have "theme" names. I didnt care about the name just wanted to good. I get home thurs night and go to uncover the BigBlock. Well it doesnt have a cover on it. We had some heavy rains earlier in the week and the wind was so kind as to remove the tarp. I open it up to find it got LOTS of water in it and there was mold growing .
Spent a hour cleaning it out so that wasnt fun. Prep'd the ribs with my run and cooked over pecan and hickory. Wanted to do 2-2-1 but it was shortened to 1.5-1.25-.75
Here they are ready to go into the smoker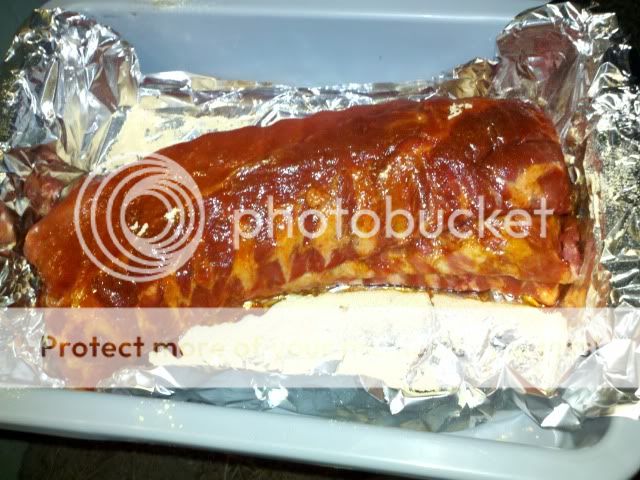 A hour in.
Here they are at foiling.
Just out of the smoker. Coated with a thin layer of bbq sauce.
Slicing and going into the pan.
Put them in the fridge when I got done slicing(after I had a sample
) around midnight. Took em to work and reheated in the foil pain with a little AJ for a hour at 275.
Turned out pretty darn good. Thanks for looking.