I came on the forum yesterday and asked for some ideas on injecting a brisket. I've only done one other before today and wanted to see what difference injecting would make on the outcome. I received, as usual some really good ideas and advice. I thought the brisket came out really good. It was very tender and moist. I injected the brisket with low sodium beef broth, garlic powder, onion powder and pepper. The rub I used was a mixture of chipotle pepper powder, ancho chili powder, cumin, garlic powder, onion powder, kosher salt and CBP. So here are the results.
The brisket taken out at an internal temp of 171. Forgot to take a picture of brisket when I was injecting and putting rub on. My apologies. It was foiled and put back in smoker until an internal temp of 205.
Also threw on a chuckie later this morning.
Brisket after sitting in cooler for a few hours. Point separated, ready to slice/pull.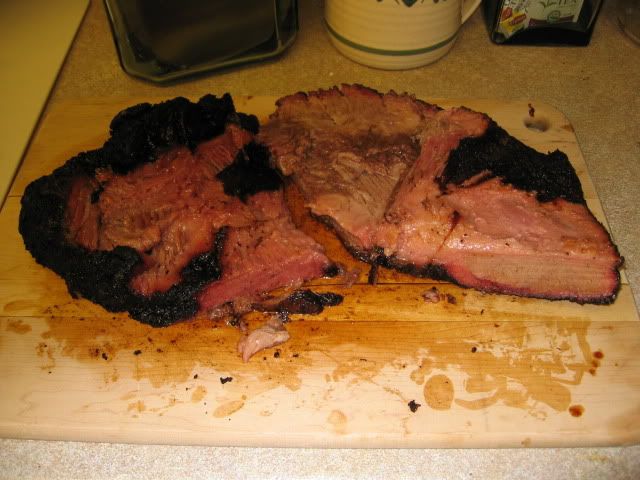 Some of the brisket sliced, which was hard to do because it was fall apart tender.
Part of the point that was pulled.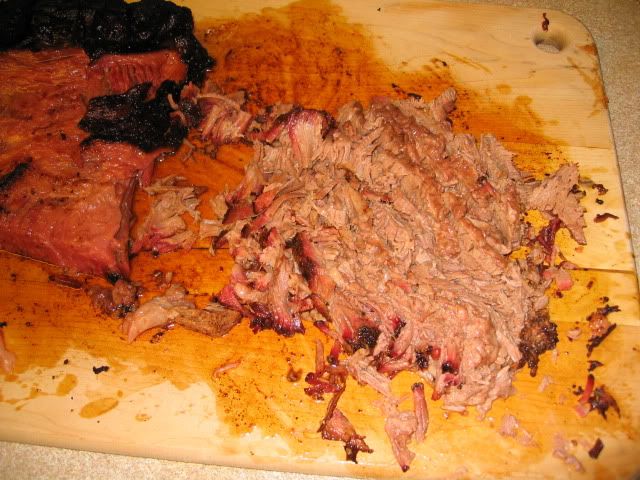 One picture did not come out. It showed the chuckie with a slice taken out to show the smoke ring. Below is the chuckie pulled and ready for sandwiches.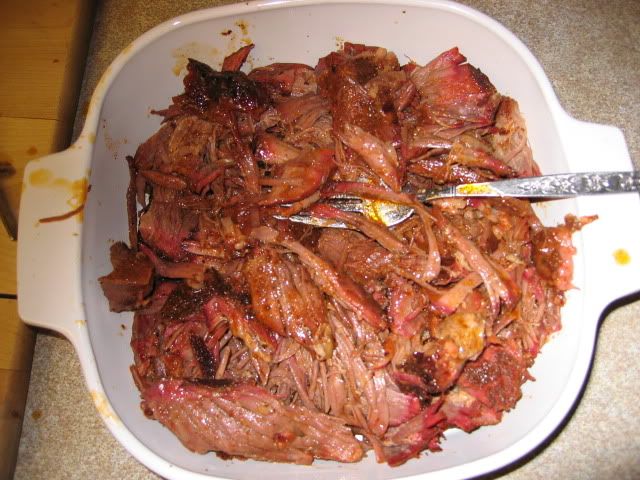 They both turned out good according to the family. I was pleased since this was my second attempt at both. I again want to thank all that gave me their suggestions. If you can see anything that I could do to improve let me know. I have a pretty thick skin  ;-)