Got a cupla mangos about a week ago, were hard as a rock. Put them in a brown paper bag and i could start to smell them towards the end of the week so i knew it was time to give these abt's a shot... Jalepenos from the garden, a mix of green to bicolor to full red ones... dunno why i didnt take a pic, but here they are on the smoker. Is the last you will see of them. lets just say a slightly picture challanged thread. Happens when chit gets eaten before a camera is thought about...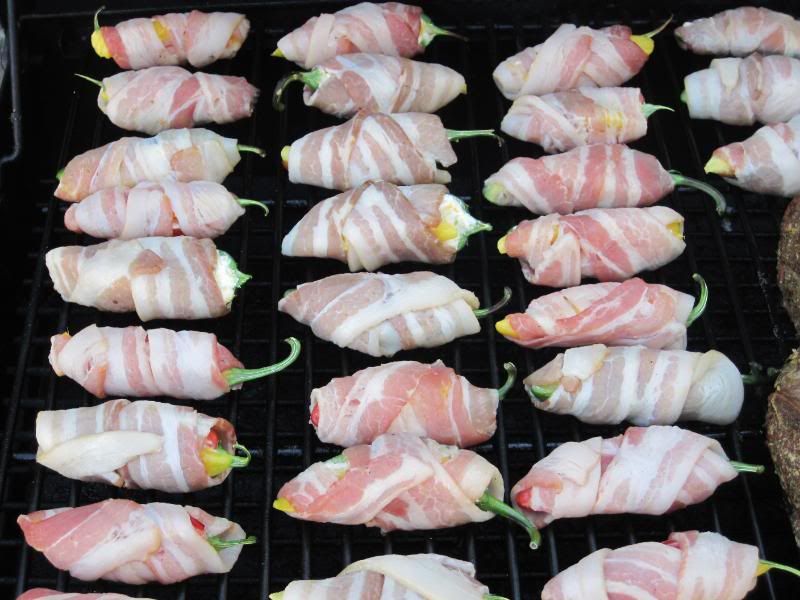 *
I have had this porketta seasoning i got a while back and never tried it till today. Victim today is a butt just over 4 lbs.


*
found these two guys loittering in the cupboard.....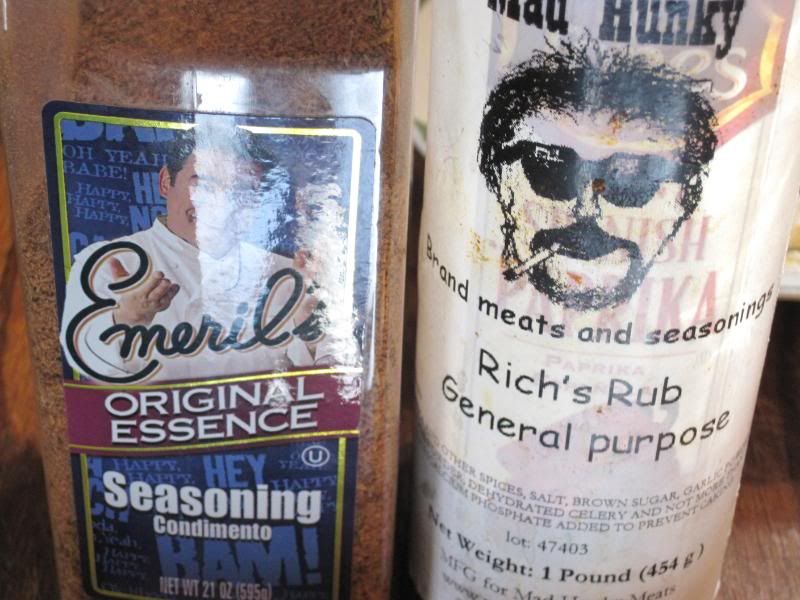 *
on the smoker...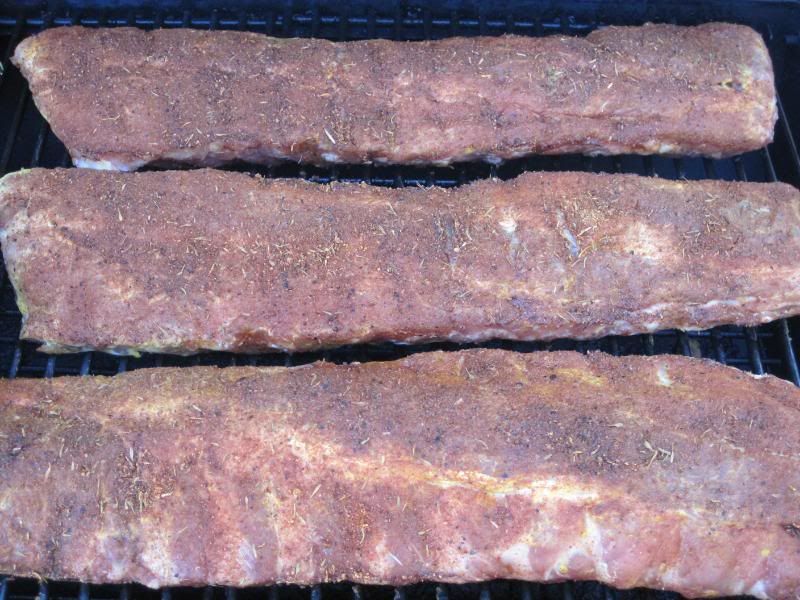 *
smoker pretty much full.


*
so had the ABT.s for snack... didnt have any foil so figured i would give the ribs and the butt a shot without foiling. mixed up some SBR's with some apple juice...used it as a mop on the ribs and the butt. here are the finished ribs. about 5 hours at average 230-240 degrees and used cherry for smoke. i pulled the porketta when the ribs were done and finished it off in the O.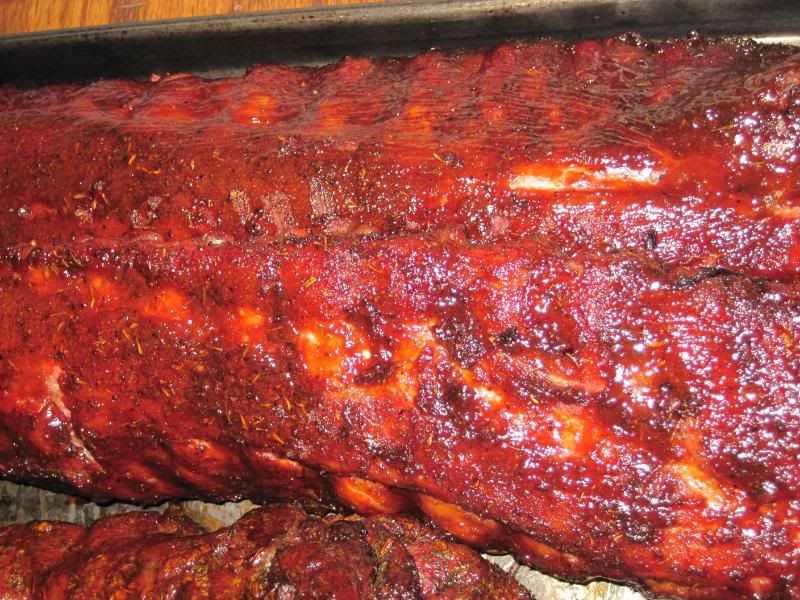 *

had the ribs for supper but had to wait on the porketta. here it is when removed from O at IT of 190.


*
and here it is torn up..... had real good flavor, lotsa fennel seed in the mix so had that licorice type hint that is also found in italian sausage.


*
i am planning on a sammie for lunch tomorrow with some of my freshly made kraut...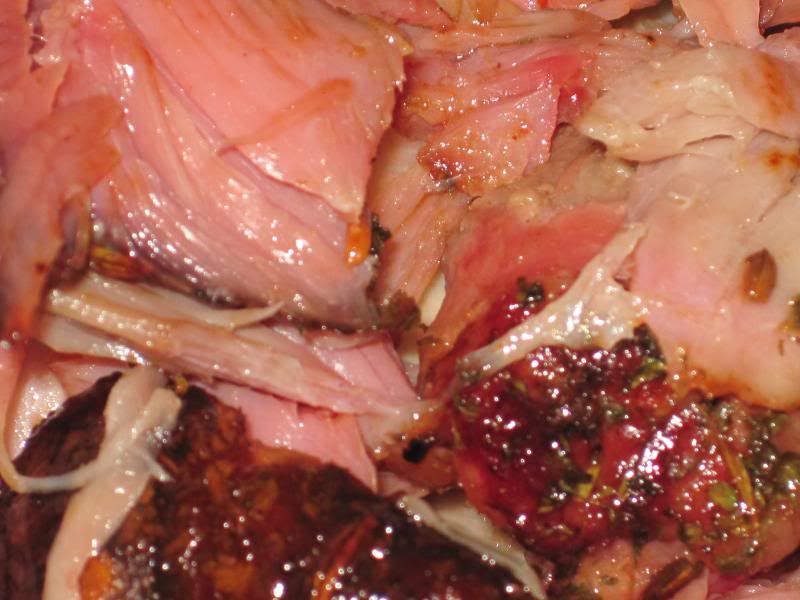 *
thks for checking my pics