After all this talk about one's own chili powder, I'm jumping in with both feet.
I've got a mix of three peppers, all in various stages of maturity... I like the taste of all of them at these stages, so my plan is to grind them together along with some dried garlic. I'm also going to try and replicate the smoked Jalapeno Salt that Bassman gave me, so I smoked some kosher salt along with the peppers.
Here goes:
What we started with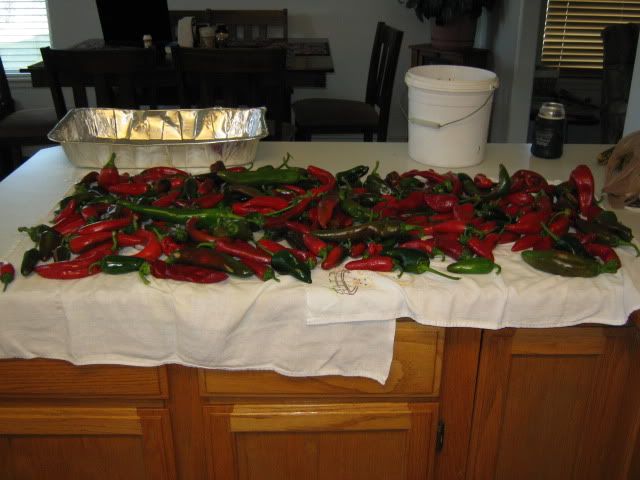 Pepper and garlic carnage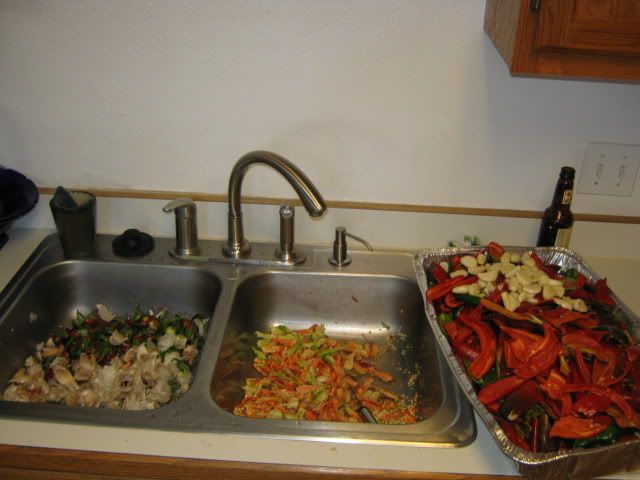 In the smoker - there is a plate of salt hiding back on the top rack. Cold smoked for 2 hours with hickory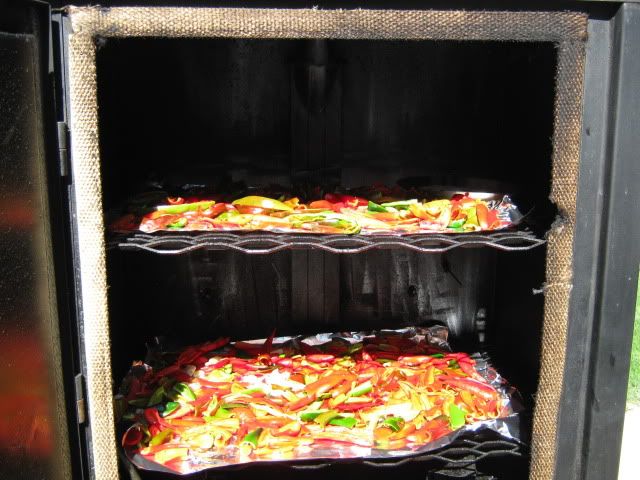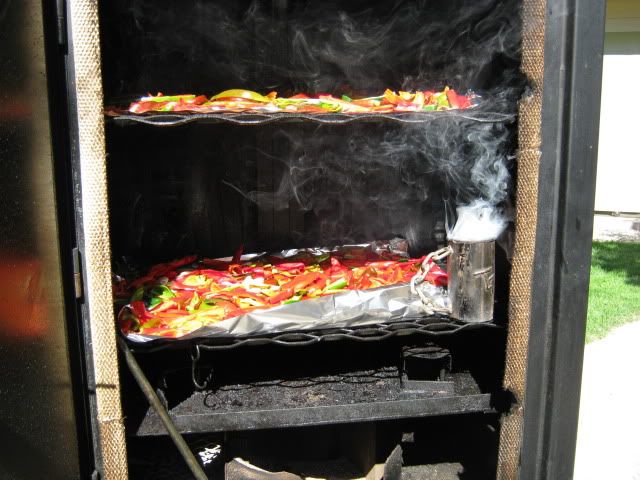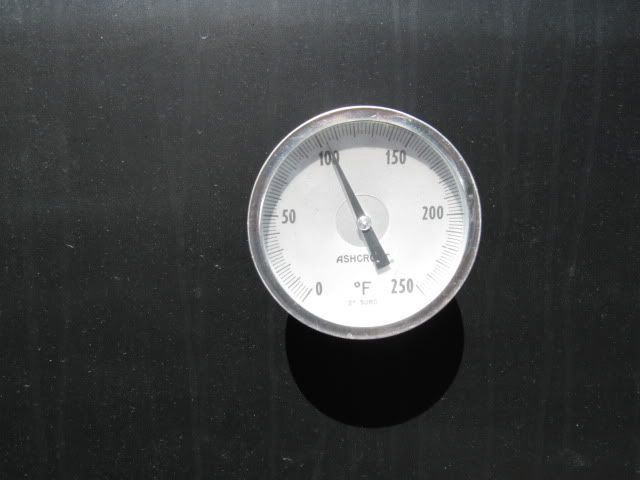 Stacking'em up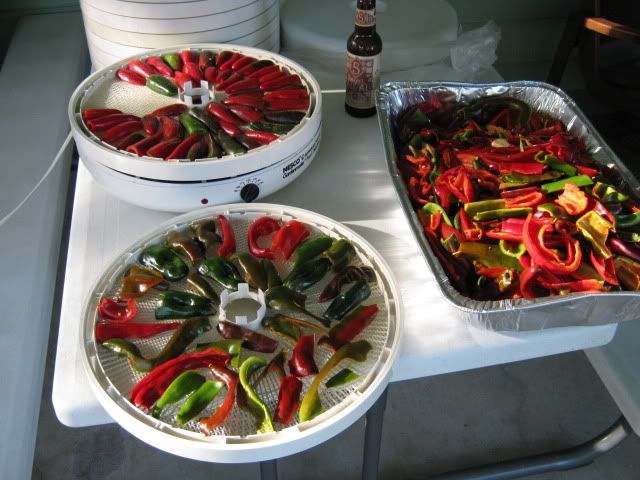 Ended up with five trays of jalapeno's, 4 1/2 of mixed anaheim and poblano, 1/2 of garlic. Drying gently at 125* since ~ 6:00 last night. I'm hoping that they will be ready to go when I get home.
Thanks for checking out my post.
Tracey