Following my last post, I decided to whip up some huevos polbanos this morning.
Poblanos and anaheim's canoed
Chopped the tops and mixed with breakfast sausage
Sprayed and coated with garlic and BP, then filled with egg.
Goal was to break a whole egg, fill with sausage, then grill.
Result... most of my peppers were too small for a whole egg and an adequate amount of sausage, I also found that the whole egg didn't fill all the nooks and crannies as good as a beaten egg.
Future process - beat eggs, pour over pepper stuffed with sausage.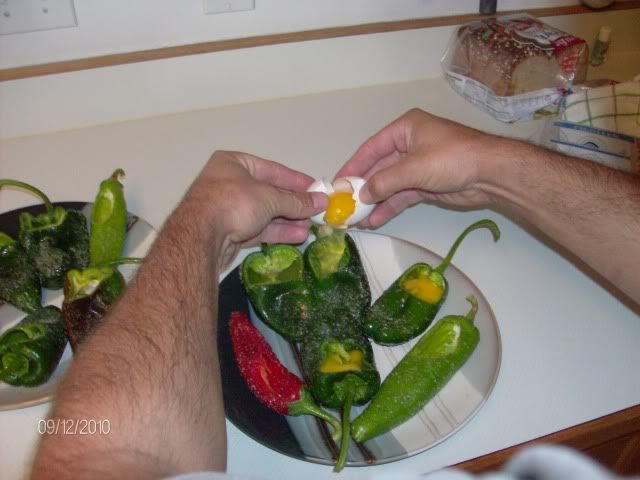 On the grill..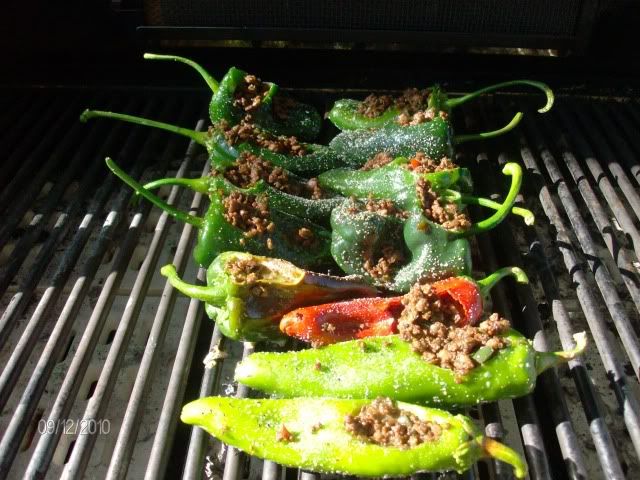 Took a little longer... probably because I ran outta gas and had to deal with all of that, also making sure that the eggs were DONE! Guessing about 15 minutes on medium heat.
Here they are with the cheese added at the end.
And my breakfast
Whole egg pob in front, beaten egg peppers in the back - tasted the same fine goodness, just look different. Very good results, I'll be doing these again.
Thanks for checking out my post!
Tracey