I know I've made these before. :) They are one of my favorites.
I used some of the pulled pork from my stash..
roasted some anaheims...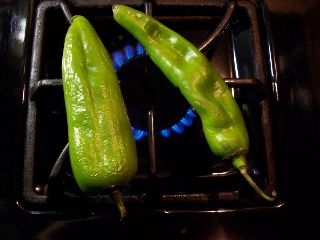 let them steam for easy peeling..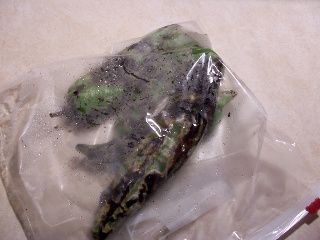 mixed my pulled pork with minced onions and queso fresco cheese..
stuffed my peeled, seeded anaheims... then dusted them with flour.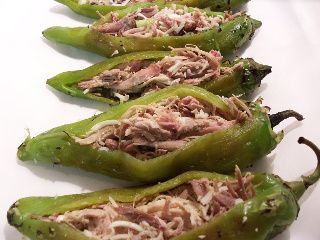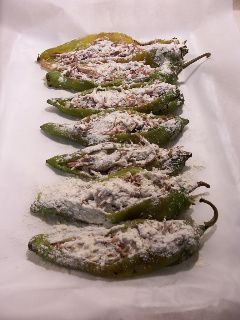 made my batter..
4 egg whites whipped
add 4 TBs of flour,
then fold in the 4 beaten egg yolks
An easy way to coat them..
I dip the bottom of the chile into the batter then spoon a bit on top. It's easier than dipping the whole chile.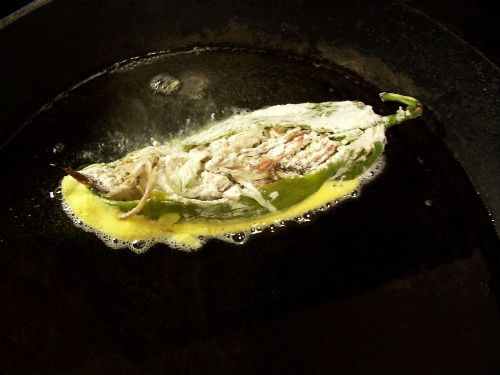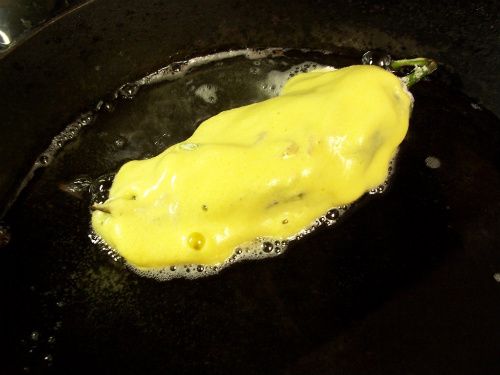 Drain on paper towels
Serve with sauce...
saute minced onion and 1 clove of garlic in a bit of oil
add 2 cups of chicken broth
1 cup tomato sauce
1 tsp salt
1/2 tsp pepper
1/2 tsp oregano
simmer 10 minutes.
I like these with smoked chicken too. :)
Thanks for looking.