well i was gonna make some stuffed ribeyes... well i just couldnt do it, not that i shudnt have or may not do in the future... the stars just didnt align today... but i did have me 4 nice thick ribeyes i was gonna slit open but instead didnt. instead i just drizzled with evoo and added a bunch of malabar pepper and some sea salt... hmmm no pic... anyhow for the sides. brought this up from the garden, some san marzanos, and some jalepenos, the other misc pepper i didnt use.


*
some morels rehydrated...


*
a cupla onions sliced...


*
onions, morels, sliced up red and green jalepenos, all into pan to be sauted in butter. added a little malabar pepper and seasalt in this as well.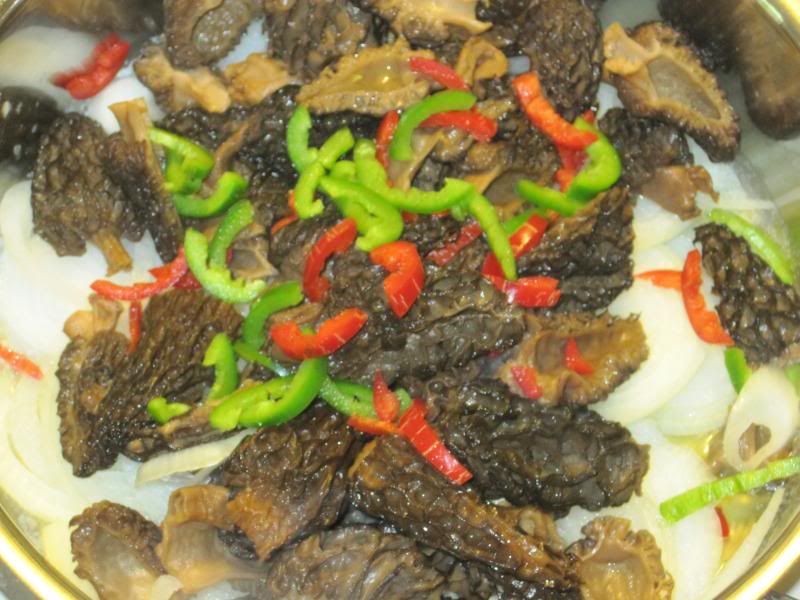 *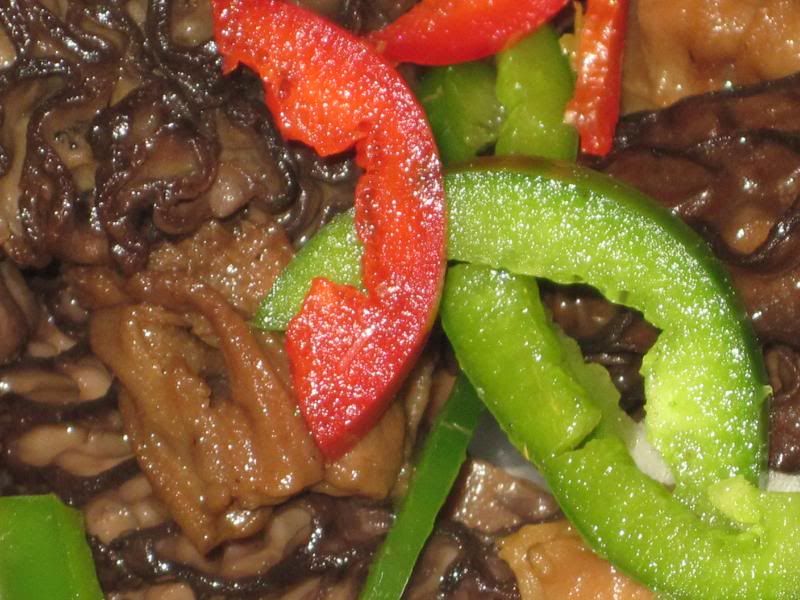 *
to put this in perspective, the shrooms were being sauted while i prepped the tomatoes and steaks and had them on the grill. had to multi task a lil bit...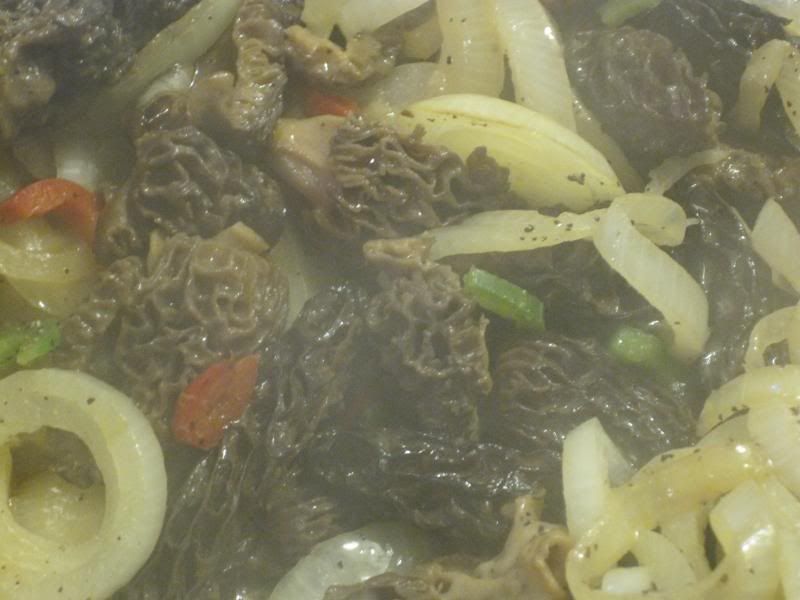 *
the tomatoes i cut in thick slices, 1/2 inch or better. again evoo and malabar pepper, seasalt treatment to both sides. put steaks on the grill and the tomatoes imediatly after.


*
this pic out of sequence a bit, pretend you dont see that chees ok..... i flipped the maters right before flipping the steaks and added the fine diced jalepenos and let cook the entire time the steaks cooked on second side.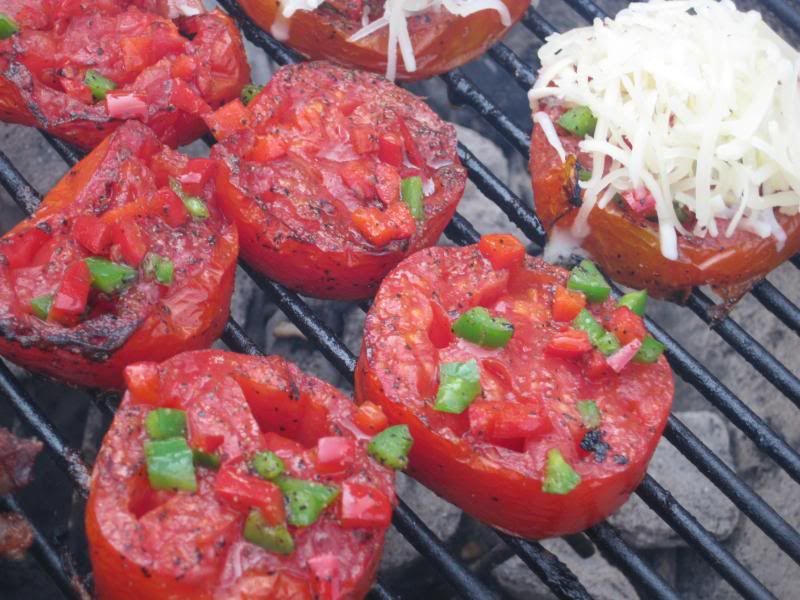 *
steaks are about done, had some four cheese blend left over from abt's last week or the week before... added a good pinch ontop of each tomato slice and put the cover on the grill for a minute or so.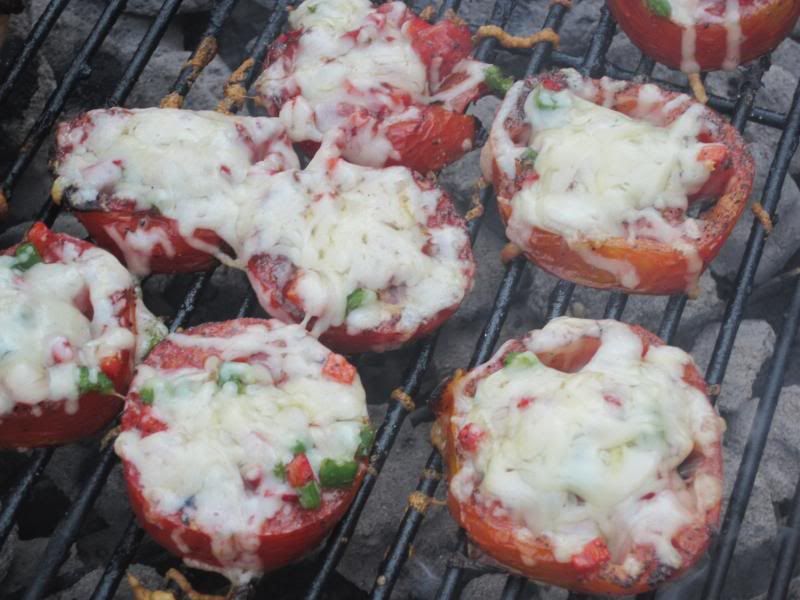 *
i hope they taste as good as they smell....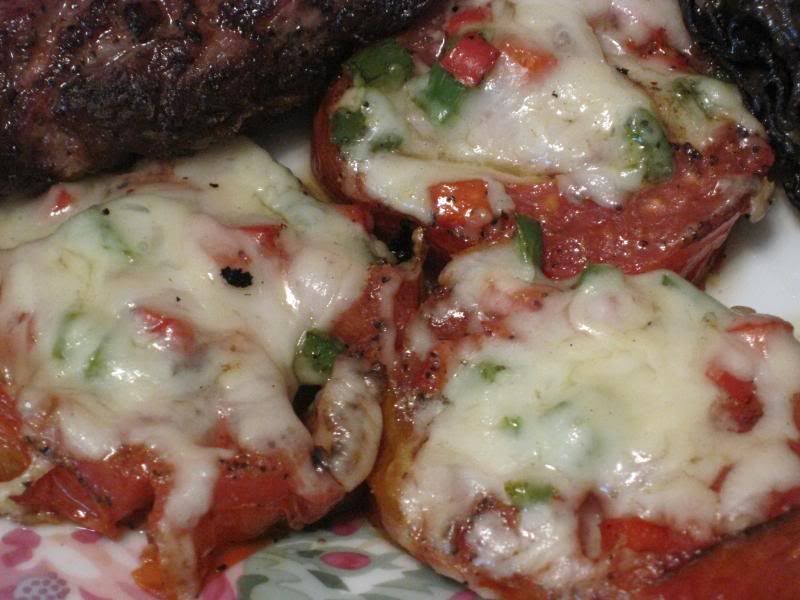 *
any of you all who still have tomatoes ya gotta try these. mine needed a tad more salt which was easily remedied. the only seasonings i used today was sea salt and malabar pepper....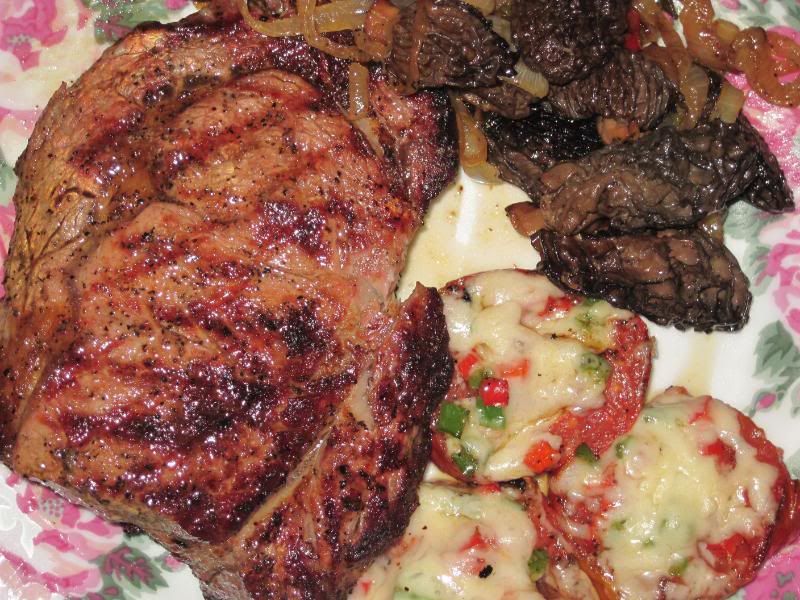 *
thks for checking out my pics... hope ya try them tomatoes out