Hey everybody I finally tackled my demon and did a full brisket!!! Well 2 actually And an extra point ...and 2 Tri- Tips.   Might as well screw up big!!  I have been fearing doing a brisket for a while but I forced my self to jump in!  I vacum marinated all the meat at work with an Onion Steak marinade we have.
    Here they are just before going on the drum.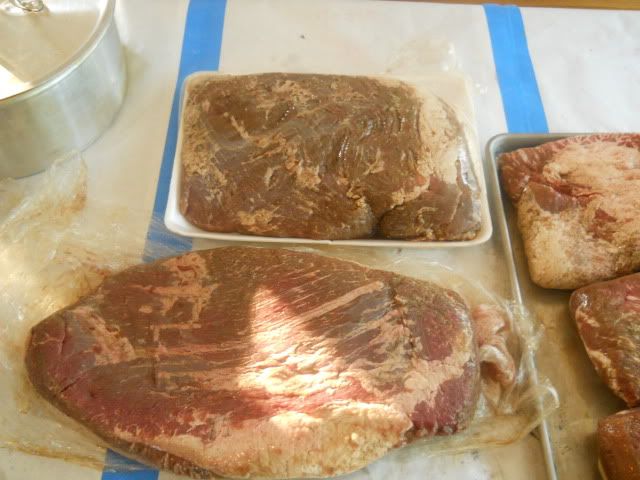 The  point and 2 tri tips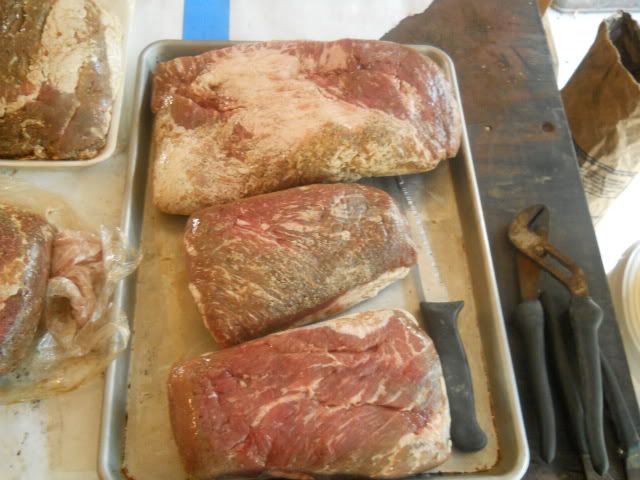 The drum a little high on temp Around 275*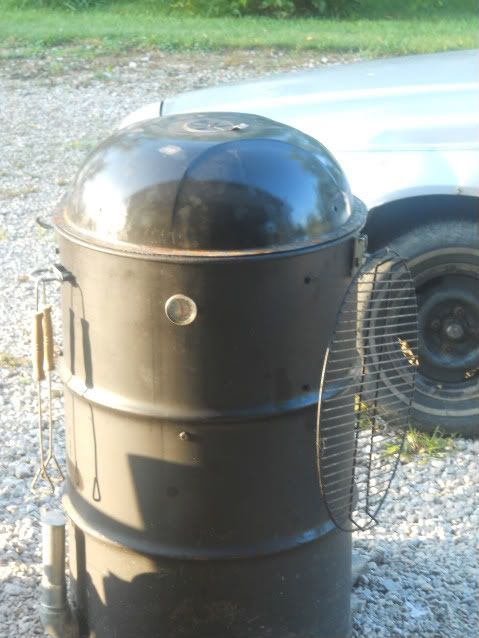 The smaller stuff on the bottom...They were way more marbled than the full briskets so I figured they could handle the heat.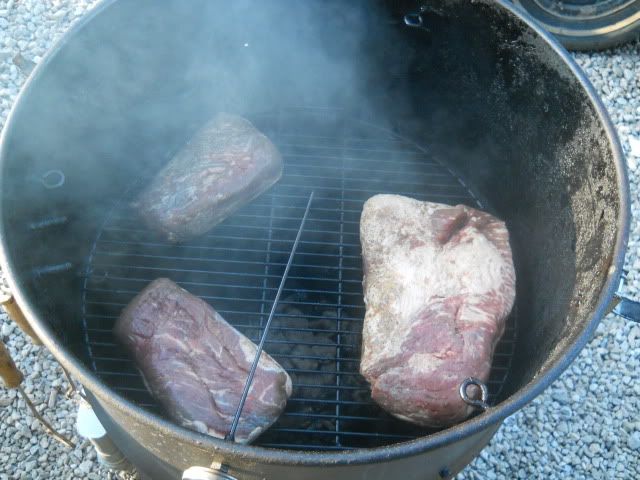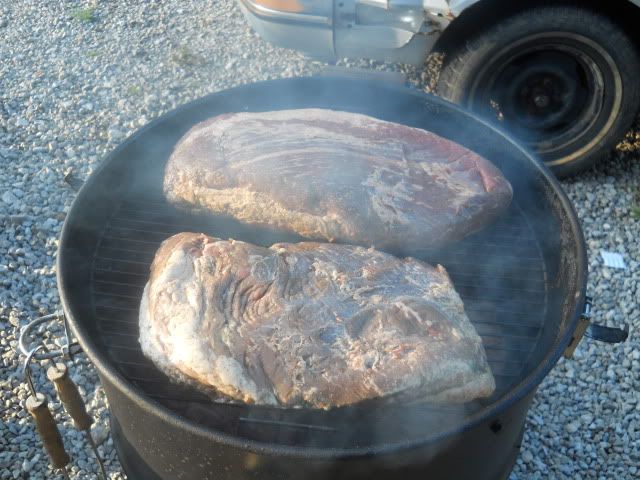 Cinnamon was not too thrilled when I told her it would be 10-12 hours till they were done!
She took her nap!



5 Hours in 275*  beautiful Pecan smoke.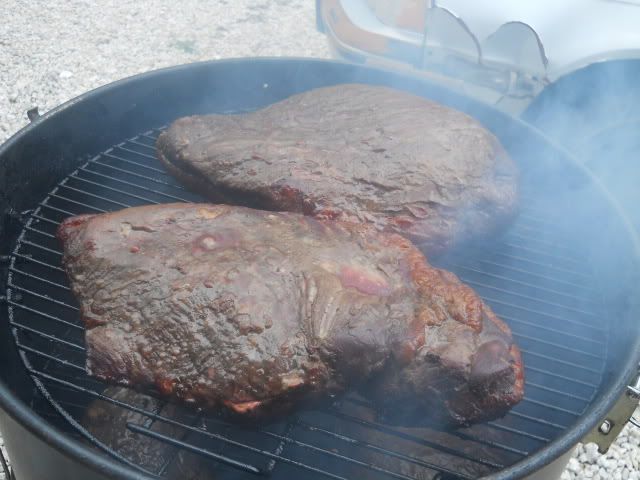 Buddy perked up when I was doing the foiling!!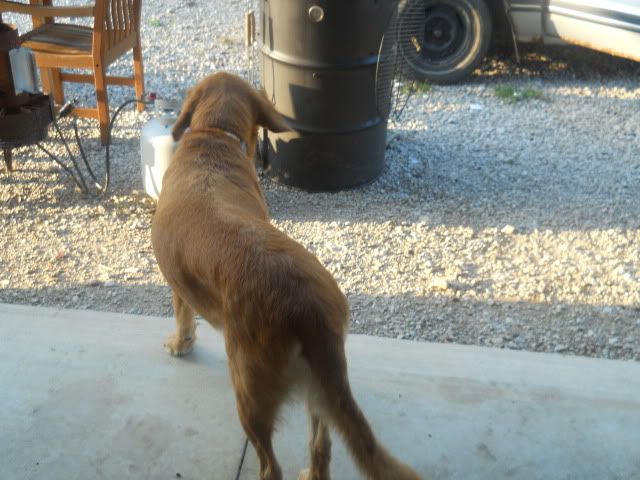 The tri tips foiled and the point is next.


All foiled and back into the drum!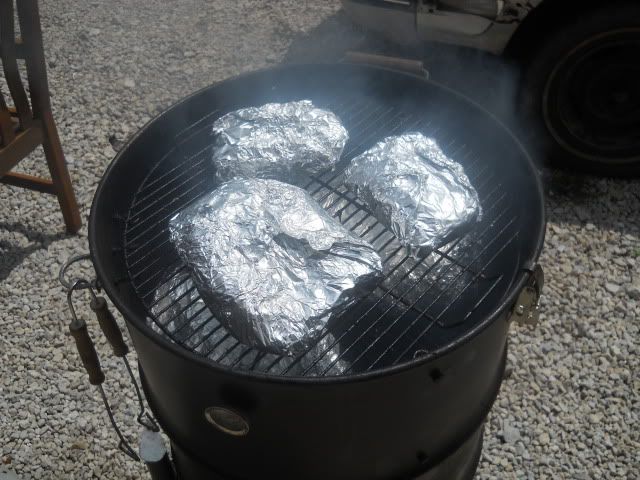 Out of the drum and after a 1 1/2 hour rest they looked real tasty
Sorry about the pics the light over our sink plays tricks with our new camera.
Or I just dont know what I am doing???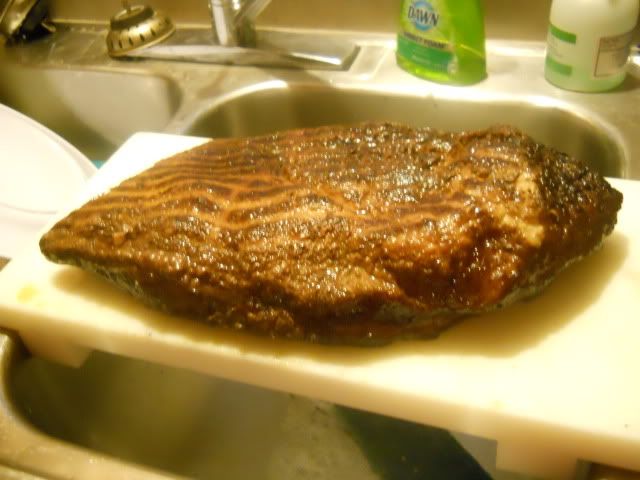 SOOOO juicy and tender!!!
 Not sure what I was worried about??!!
Actually the drum deserves all the credit... truly set it and forget it hot smoking!!!
Thanks for watching
SOB-QTV