Here are some pics of a New Braunfels smoker I got from my dad a few weeks ago. It had been sitting in his backyard exposed to the elements for years. The finish was faded and there was minor rusting all over it.
I took it home, tore it apart, scrubbed it all down and gave it a few coats of paint. I think it came out well but the red paint (Duplicolor High Heat 500 degree paint) doesn't seem to be very durable. I added the three thermometers as well. Probably overkill but better safe than sorry. I wish I had taken a before pic.
I have not done any mods yet but will likely need to install a baffle as the temps are 50 degrees apart from right to left. Water pans do not seem to be helping a whole lot. The middle thermometer is reading significantly higher than the lower ones which I assume is ok since they are closer to where all the action will be taking place.
Here are some pics taken today while firing it up for the first time to season it and see how the temps hold.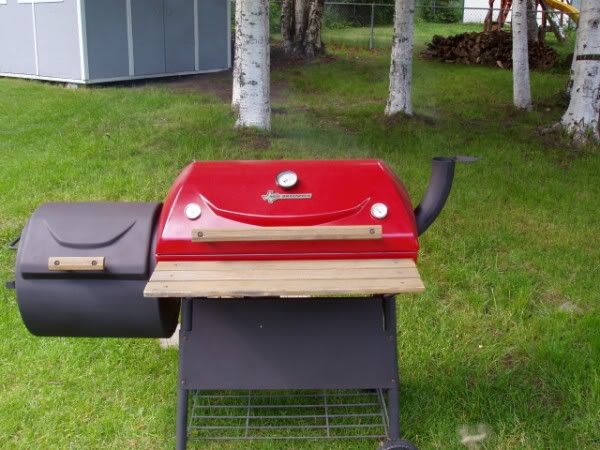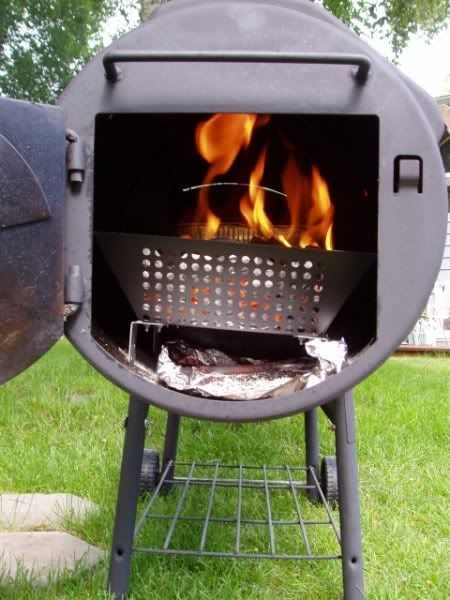 Edited by Hairy-Alaskan - 7/5/10 at 11:08pm