Well, finally getting around to checking another thing off my list...
The Jucy Lucy!
Using two packages of burger and some kick ass polish sausage from Bassman. Whipped it up with a little this and that.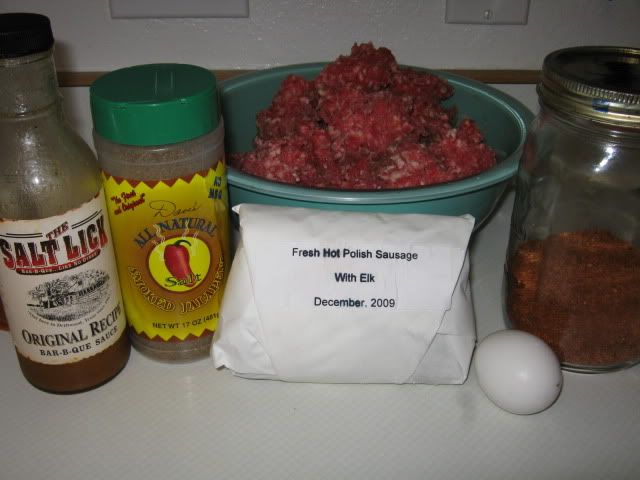 Layered with some pizza sauce, gouda, green chilies, cheddar, pizza sauce, and some dried onions.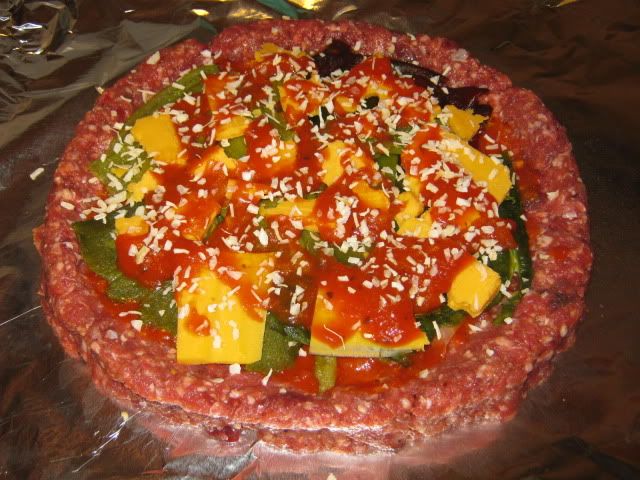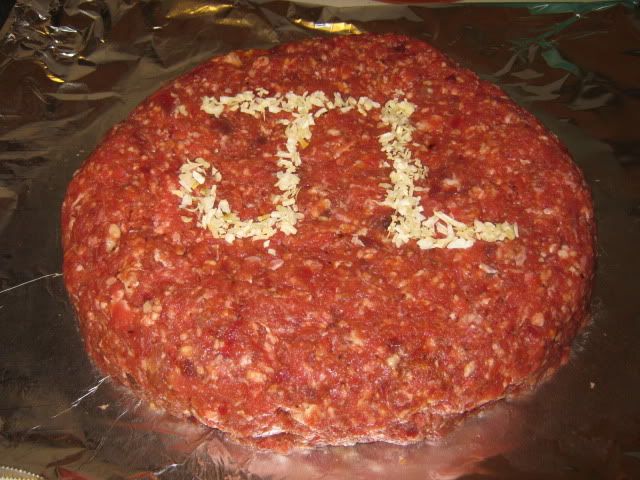 Smoked Lucy at 225 for 2.5 hours along with some kielbasa.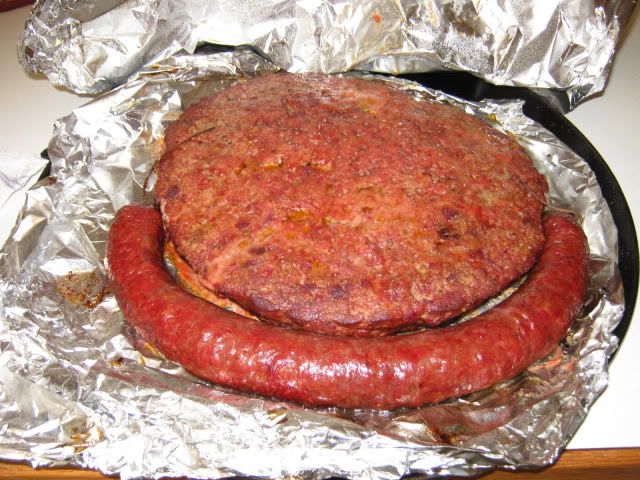 And my dinner! Cool thing.. everything on this plate except the dressing on the salad was home grown or shot in the woods! Had to have a piece of the jap cheddar with it.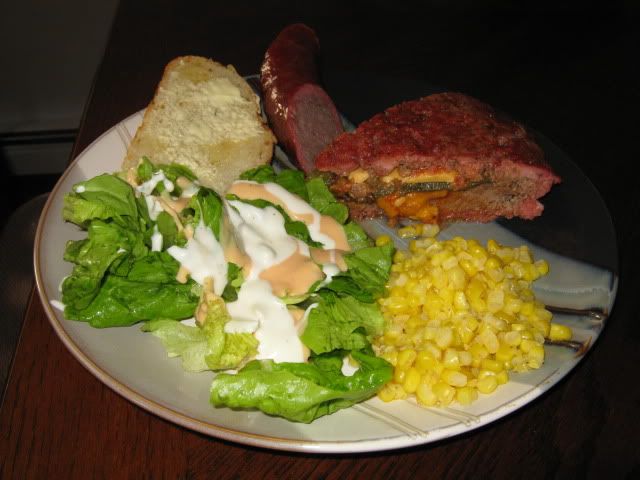 thanks for checking out my post!
Tracey