Hey folks!  Been off the forum for a while, partly trying to figure the new format out, partly because I was outta town!
I guess eight days on the road eating restaurant food gives ya crazy ideas.. so here's what we did with this loin!
Been outta town so long, WALLE is all cobbed up...!



Dug through the freezer the night we got home and took out a loin, and a tri-tip.

Mixed it up a bit with the loin.
Injected with Cran Grape/Italian dressing/soy sauce
Into a bag and marinated with OJ and one small can of spicy V-8! Woo Hoo! This is going to be really good... or....




Pulled it out today, rubbed with black raspberry jelly, mustard, and rub.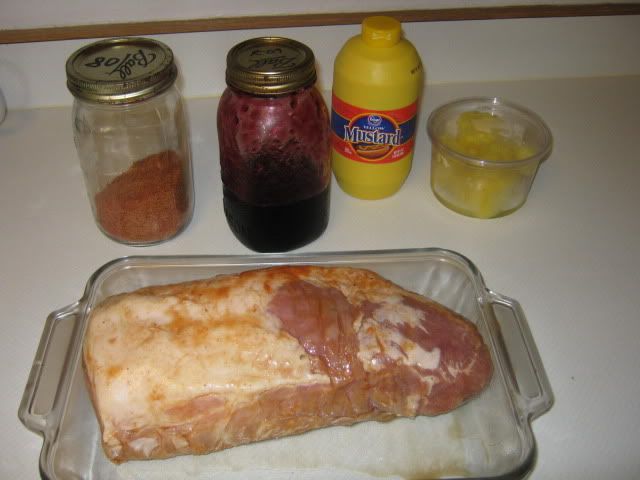 Finished it off with a few pinapple chunks.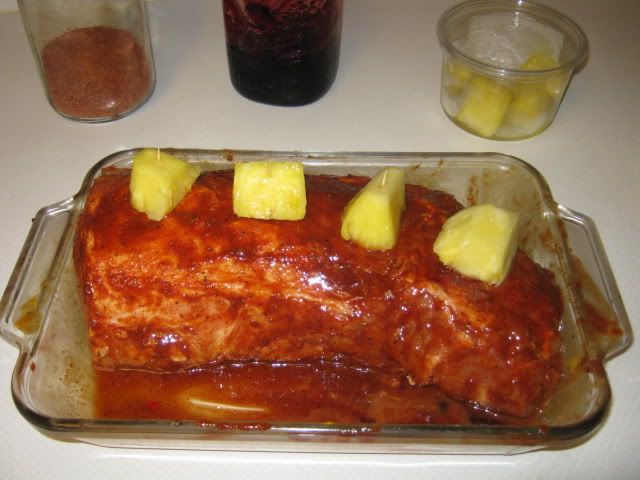 In the smoker at 225 being snuggled with apple and hickory.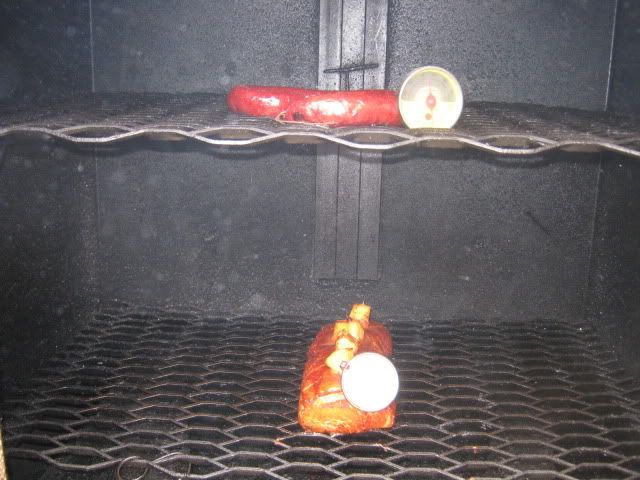 Outta the smoker - pulled at 160 and foiled for 30 minutes. This took right at 4 hours at 225 for those of you keeping notes.
The juice was literally foaming outta the pinapple.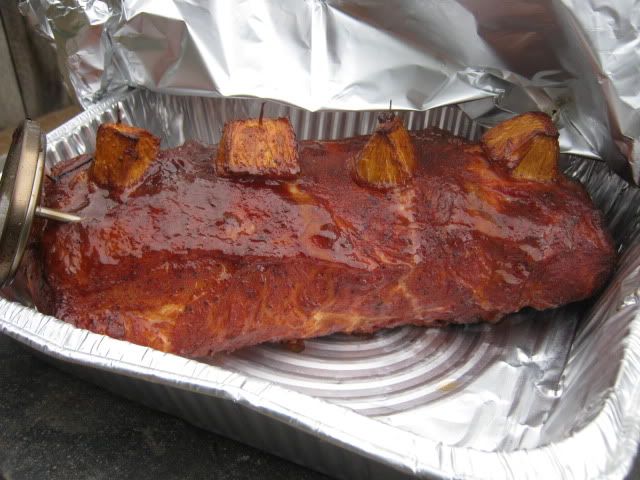 Slicing



Shaved the last end for sammies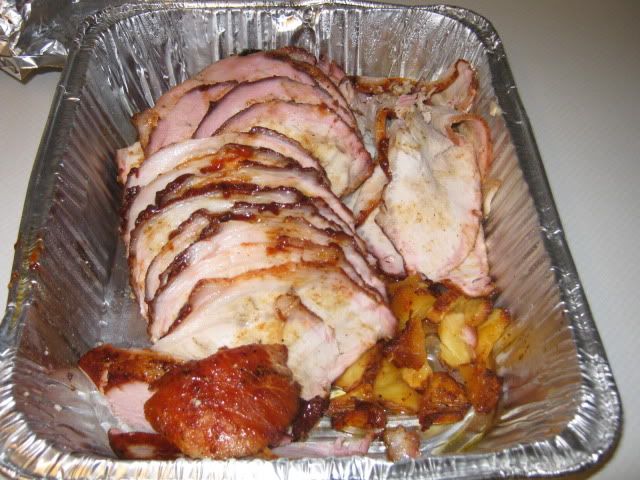 And here's how I took mine... little smoked pinapple/loin samich. The sauce I selected
 was Salt Lick (Damn that BBQ Engineer
 ), along with lettuce from the garden, and smashed potatos.




Thanks for checking out my wierd loin experiment!.
Overall, this was the juiciest, tenderiest loin I've done.  There were so many different flavors going on that it was hard to keep them straight, but definitely a sweet under tone from the pinapple, crangrape, and OJ which I love with pork.
Note to self:  ADD MORE PINAPPLE NEXT TIME!!  I'm absolutely smoking me a whole pinapple this summer.
Good to be back!
Tracey