Decided to do my first fatties today. Started last night putting the fatties together, one pizza and one reuben. I won't go into big detail on the process since it has been so well covered in so many great posts. But I will make a few observations:
make sure to let the rolled out sausage firm up in the freezer for about 30 minutes. I tried one after about 15 minutes, and it was still to soft. I got it to wrap, but it was splitting and hard to work with.
don't overfill with stuffing. My pizza fattie was to full and when I went to roll it, it squished a bunch of stuff out and I had to just toss the squished out fillings.
OK... on to the pictures!
Typical Oregon spring day.... rainy!
Daughter wanted me to smoke some squash, so I cut some acorn squash in half, put a mixture of butter, brown sugar, cinnamon, nutmeg, salt, and pepper.
Since the fatties were an experament I did some chicken with them as well.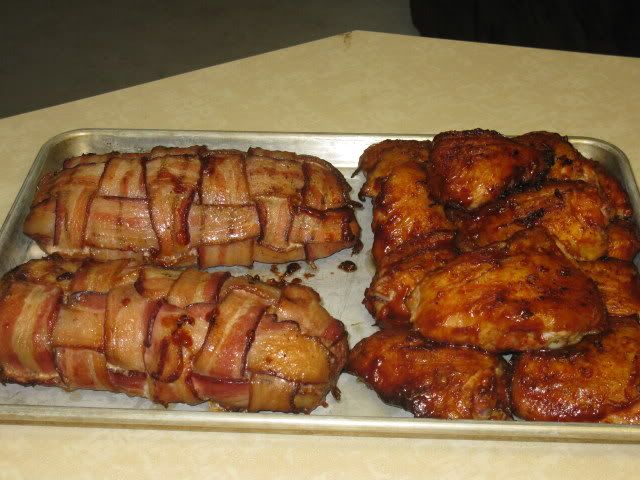 Put the fatties in the oven under the broiler for a couple of minutes to crisp the bacon, and after cooling a bit sliced the end to check them out.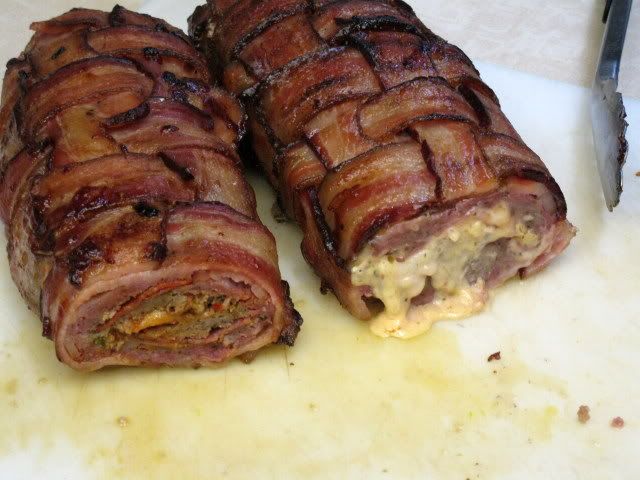 Little plate of goodness!