Im a big fan of gyros, and decided to take a stab @ homemade gyros yesterday.
-2# ground lamb
-1 onion
- oregano
- garlic
- lemon juice
- marjoram
- kosher salt
- black pepper
ran the onion through the food processor, and turned it into a mush, then drained the onion. In batches I ran the onion, spices, and ground lamb through the food processor turing it into a paste. Formed a loaf, rolled in plastic wrap and tossed it int he fridge for 5 hours. Pulled it out, and set up the WSM for a high heat cook, no water in the waterpan. WSM held 350 degrees with just lump(no wood), and I took the loaf to 165 degrees, then took it off and let it rest for 15 minutes. Sliced nicely, had a surprising smoke ring.
Made some great sandwiches, and will make a good dinner of gyros and eggs later this week.
Served the gyros last night on pita with homemade tzatziki, raw onion & tomato. Also a homemade greeks salad with cucumber, green pepper, olives, tomato, and feta.
loaf: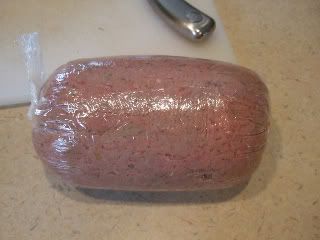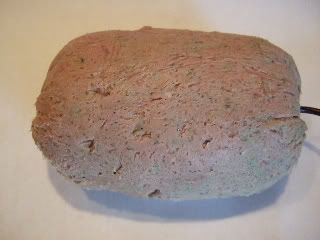 on the WSM midway through:
Three-Fity: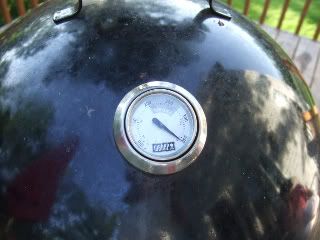 done:
sliced: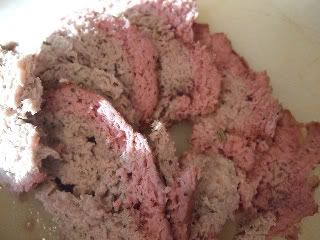 my plate:
thanks for looking.