Nothing real special about this post other than this is one of my favorite ABT combo's.
Did it a little different this time by smoking them in a pan instead of on the grate as they were headed to a going away party right after. Turned out good - peppers seemed to have a lot more crunch to them this time.
15 Japs
2 packages cream cheese
1 package green onion dip mix
Smoked gouda
Rib rub
Smoked at 240 for one hour.
Process: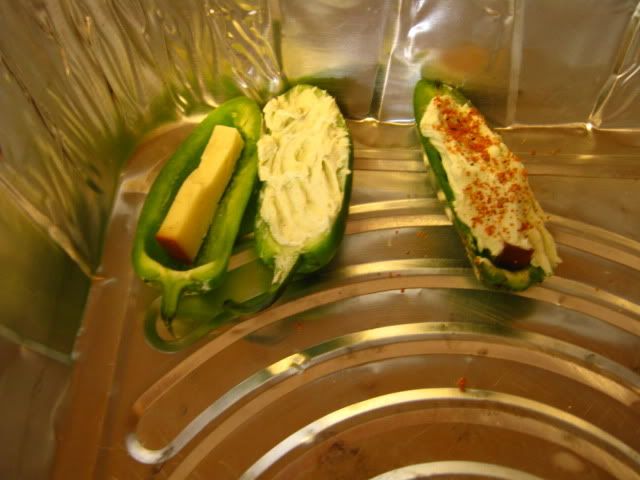 Batch in the pan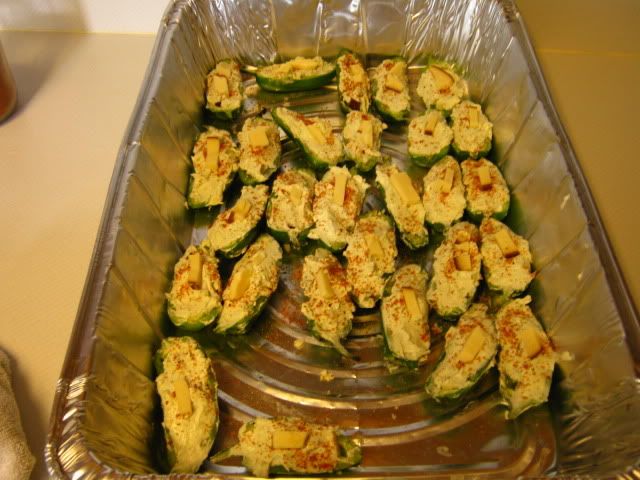 No finished picks, but wanted to share that the smoked gouda on top held together really nice. I love using cream cheese because it doesn't melt and mess all over the place.
Thanks for checking out my post - hope you give these a try.