was looking for something different to smoke this w/e. it had to go with the morel mushrooms, i was looking at clods, clod hearts, eye of rounds... then i seen this round roast. i knew the cut from butchering deer and elk and knew it was a good one. Guess its called a Sirloin Top Butt.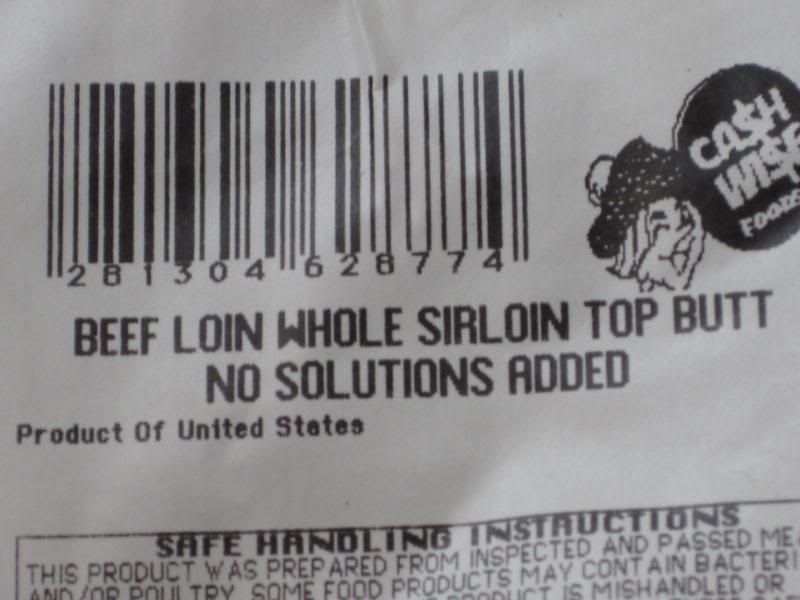 *
there was very little fat on it, did no trimming at all.
*
liberally covered in my basic rub, dusted with malabar pepper and Janes Krazy salt(love this stuff)...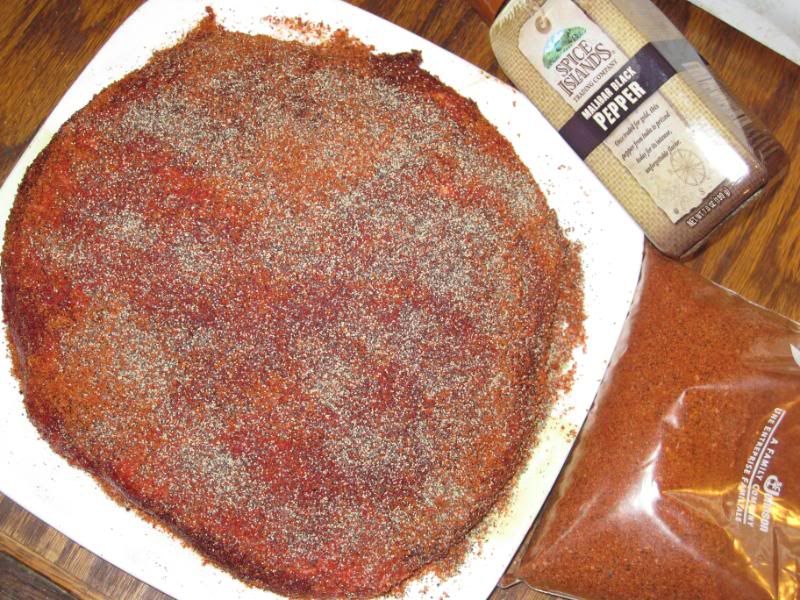 *
*
here it is at about 105 deg, smoked at temps between 225-250 with maple and oak. if you notice i have a drip pan under with beef broth and a sliced vidalia onion in it.
*
here we are at that magic 135 deg... foiled and wrapped in towels to rest and insulate the heat in.
*
took the broth /onions from the drip pan and put is saucepan on simmer to reduce.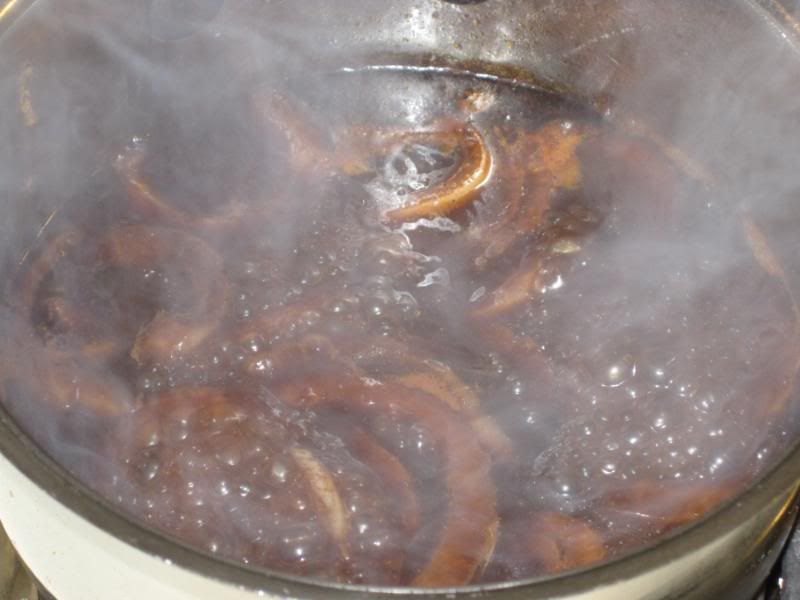 *
started the morels while the sauce reducing and roast resting. butter and a sliced vidalia and the morels.
*
i drained the morels/onions, fresh butter in pan, the mushrooms/onions back in along with all the onions from the reduced broth. drizzled in a little broth to taste. i thought last time the drippings overpowered the morels a bit.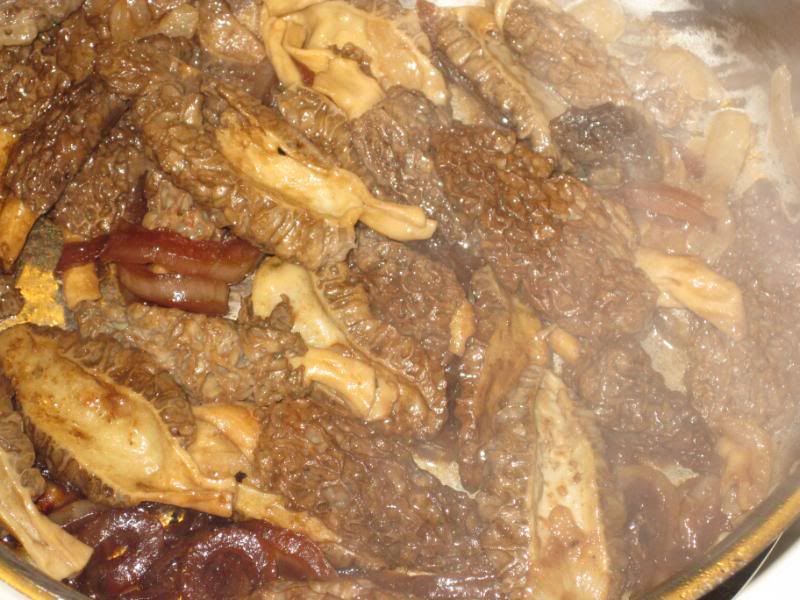 *
here we are almost ready to eat, unfoil the roast. and start slicing...
*
*
*
I also had a foil pouch with some asparagus, butter, and more Krazy Janes... cooked the chit out of it. oops, still tasted pretty good. the morels were way better than last time. and the roast, that is a pretty neat cut... i would put it up against a tri tip any day. taste and cost. not to mention its pretty darn tender too. plate with overcooked asparagus, the morels, and some roast slices with some reduction drizzled on it.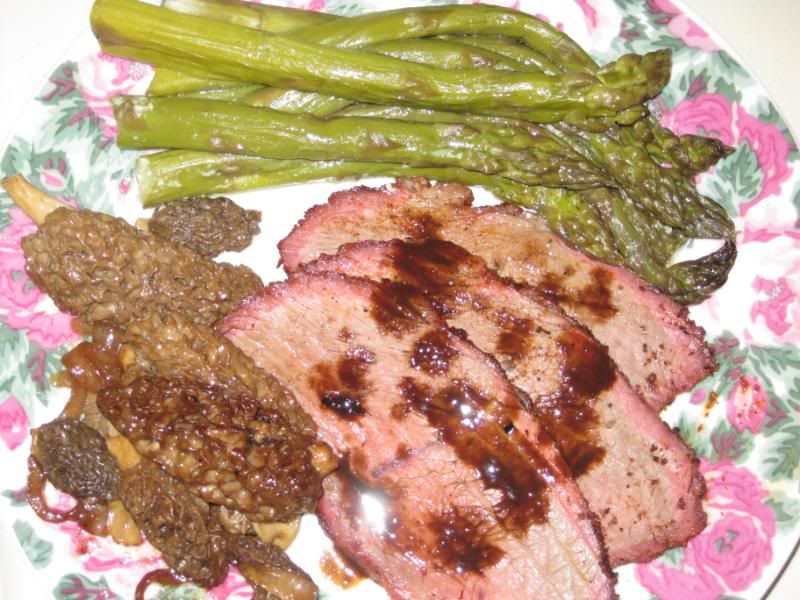 *
*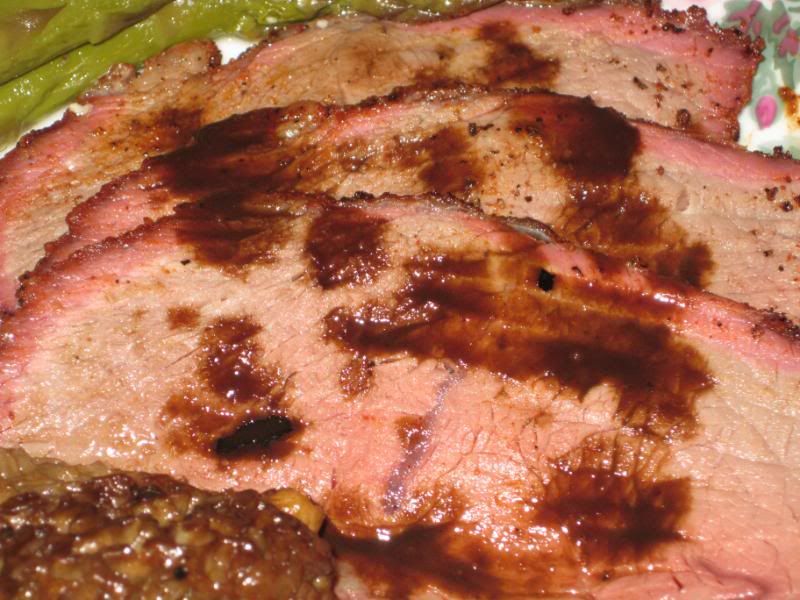 *
thks for cking my pics!!!