I finally got everything collected to start on my build of my trailer rig. Going to go reverse flow on this.
Just getting started but the build should move along now.
Here is the trailer I bought of CL. It is a 3.5' x 10'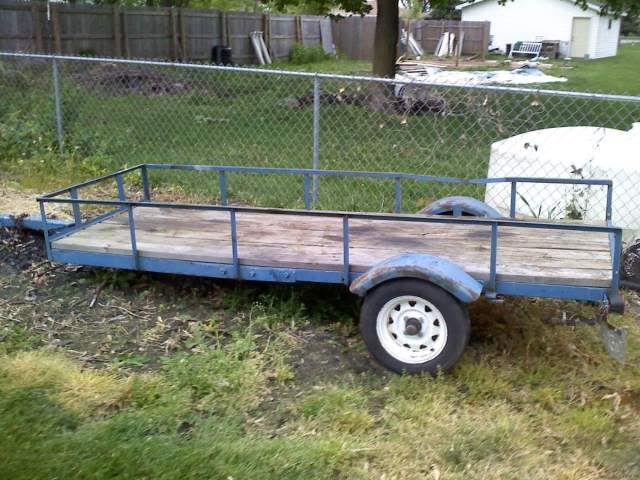 I picked up this big charcoal grill of CL that I will use as my fire box. I will be cutting the lid in half length wise and welding the rest shut. this is mainly so I can weld it on the tank and still be able to open the lid.
Went and picked up this fuel tank this morning. Got it for free from a buddy. Its 36" in diameter by 66" long. The stand it came on will come in handy for parts. I was in the tractor bucket when I took the pic.
The trailer got cut up the other night. I didn't want the wood deck and the side rails were flimsy so they will get replaced later.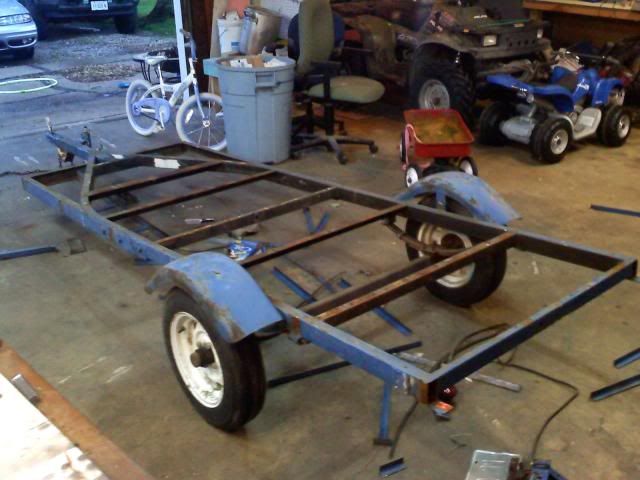 I took the tank cradles off the stand and welded them on the trailer. This worked out perfect as it pretty much put the tank right at the height I wanted it.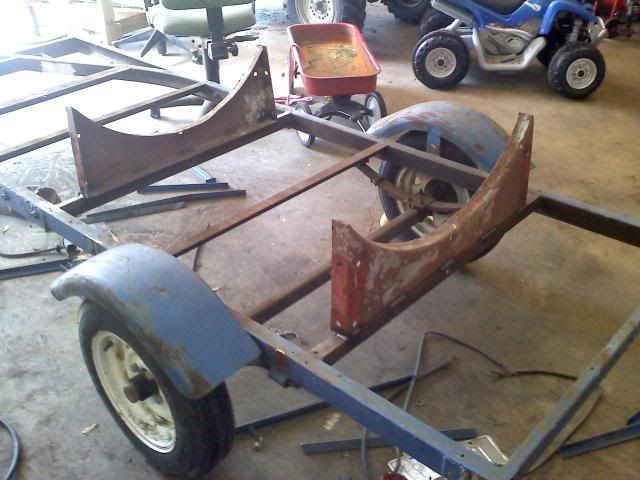 Tank is sitting in place but not welded down. That won't happen for a while.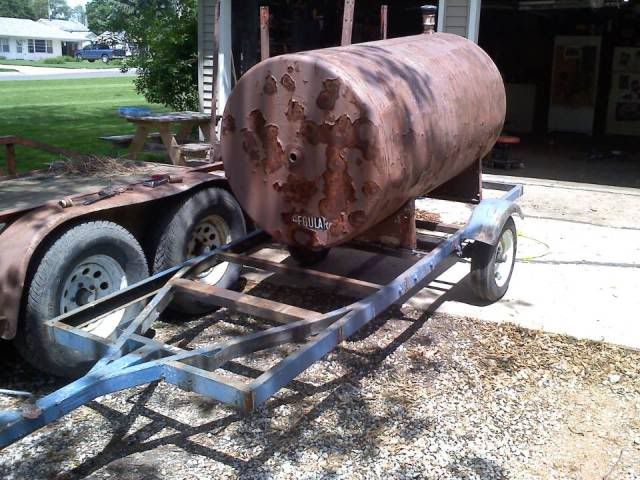 With the tank in its home location I started to fit in the fire box to see how its all going to lay out.
That is where it sits now. I am going to start getting the firebox cut up and mounted on the tank then will be cutting the lid on the tank. Once the tank and firebox get mounted, I will get the whole rig sand blasted and finish up all the goodies I plan on adding to it.
Thanks
Matt