Ok had to do these and determined will be making many more of these in the future.
These were snacks while I was smoking for my
son's graduation
. Had made them up a few days before.
Forgot to get a pic of all the ingredients, will do better next time, but here is what I used:
1 lb of bulk sausage
1 lb of Italian sausage
1 lb of breakfast mild sausage
1 lb of breakfast medium sausage
3 lb bacon
combined the first two, spilt them in half and mixed in the other to each. Figured I'd go all out for my first time...
Here's the start of the weave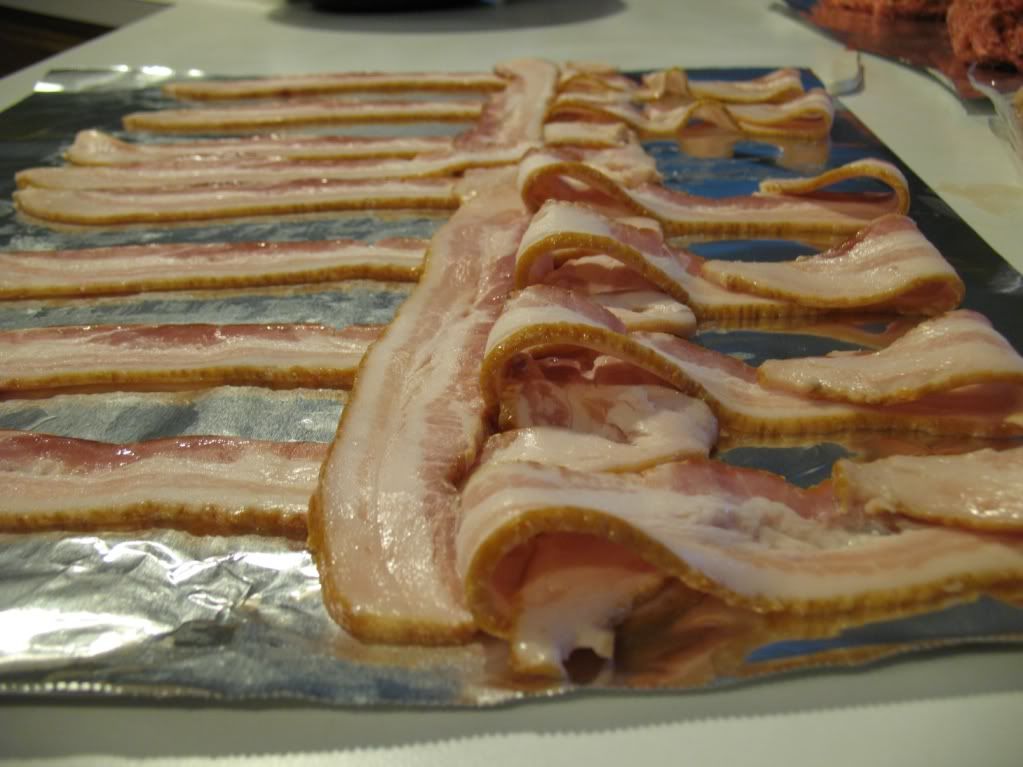 Finished, kept it tight so it turned out fairly decent. Did one strip wide by two strips long.
One of the fixins, peppers, onions, and bacon sauted with a little EVOO.
While it was a good idea I came to realize the pan was a little small for all of that, so I did the bacon in a separate pan, will use the bigger one next time :-)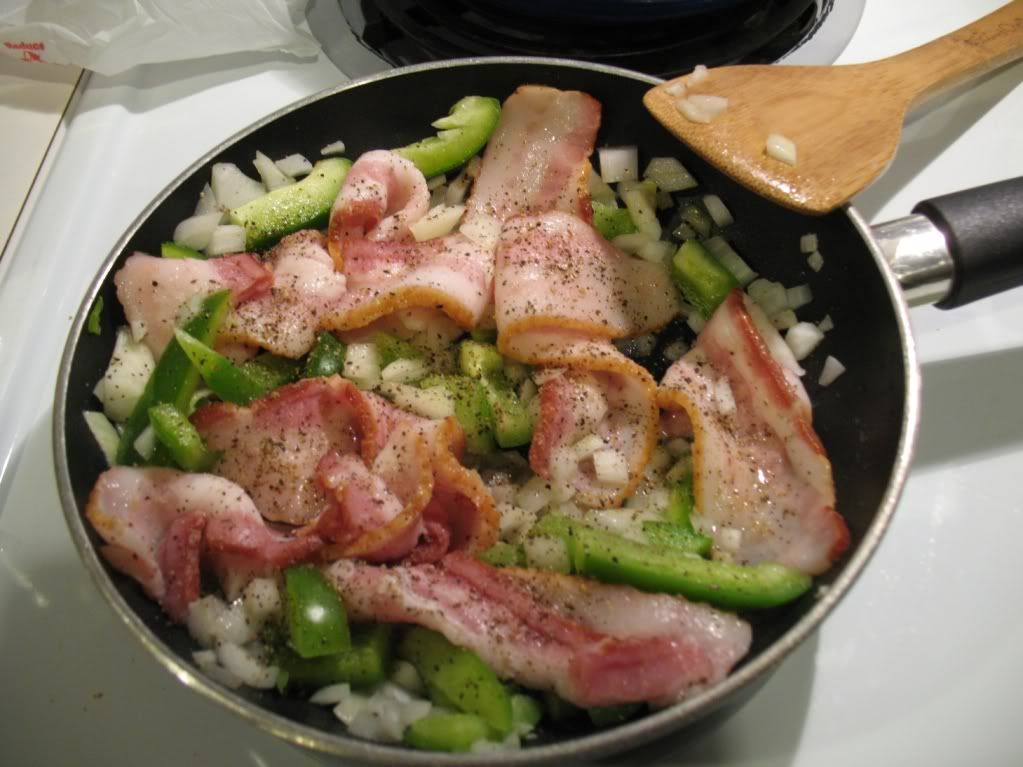 The other one got filled with scrambled eggs, with some packaged pastrami, bacon and cheese.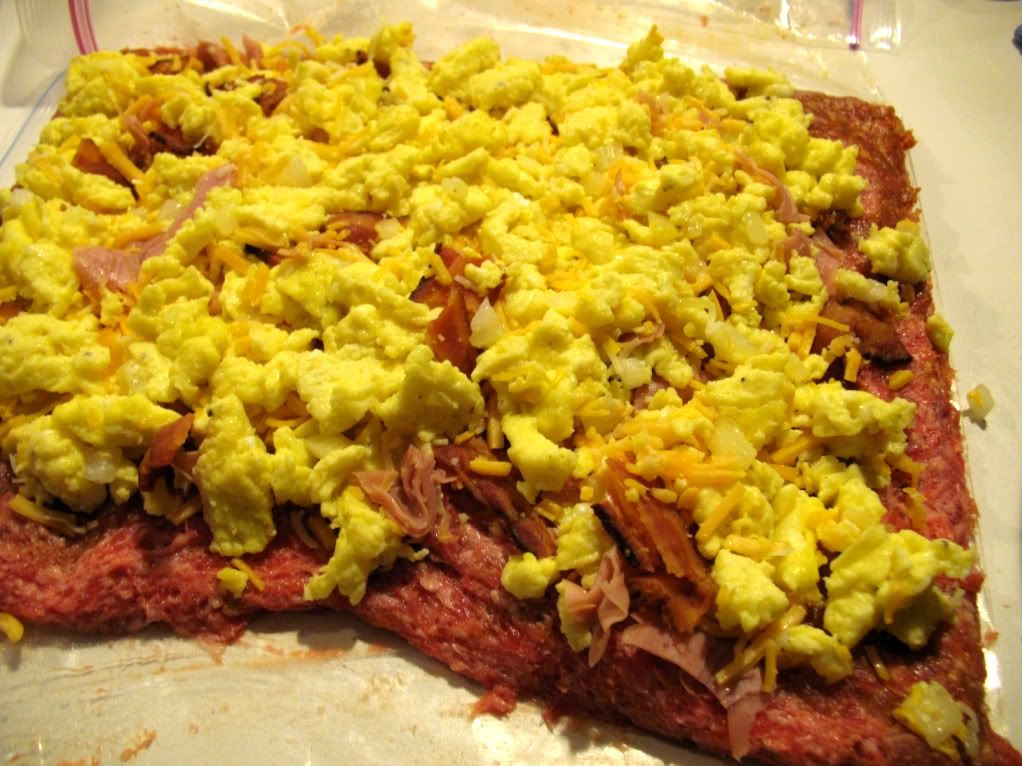 The first got a couple of different cheeses, sharp cheddar, and american.
Rolled it up wrapped them and put them on the frig, ended up being a 4 days in there.
Here they are in the ECB propane smoker, some hickory/apple/cherry.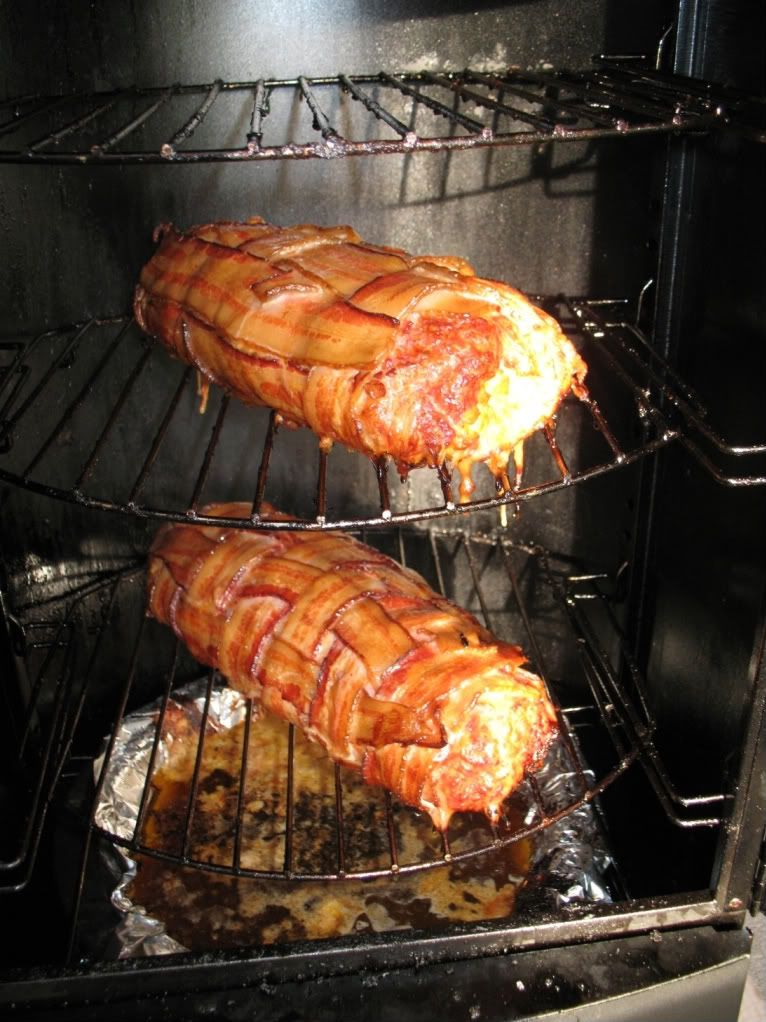 Will tempt your will power :-)
Ended up smoking them almost 3 1/2 hours, to about 165, they turn out looking great!
And once we cut them open... it was amazing. All the cheese was just oozing out.
There are a few more miscellaneous pics in the album if you want to see a few more.
http://s749.photobucket.com/albums/x...view=slideshow
Thanks for viewing. It will be on my list of favorites from here on out!