well hopefully there be no more frosts this year... in this pic we have cauliflower.
*
up close with the nail so the cutworm cant chew plant off...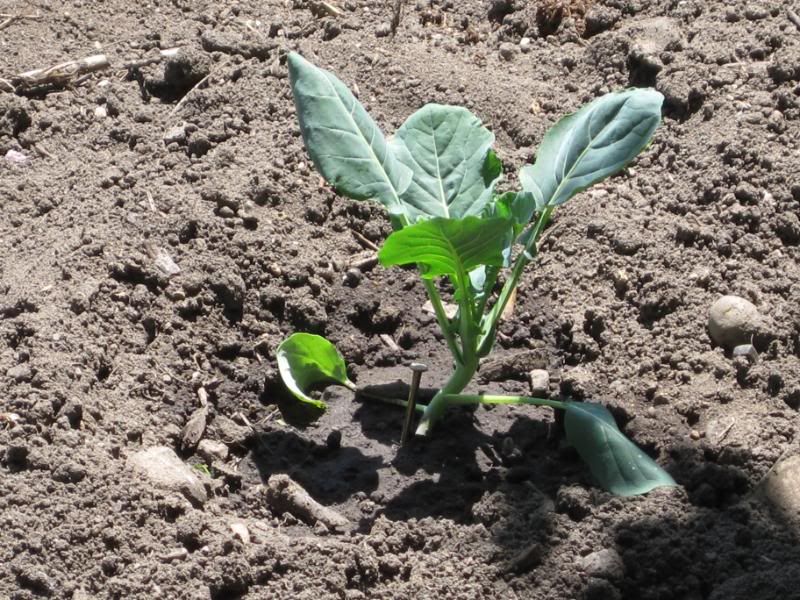 *
2 rows of cabbage for kraut...there is some red cabbage on the end to the right.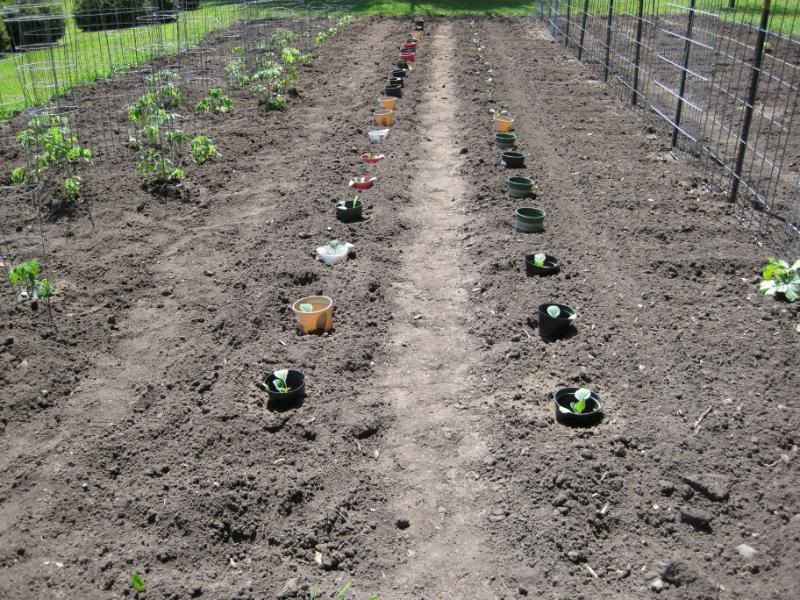 *
tomatoes, some of them anyway, 24 plants in all.
*
sis did a fine job starting them from seed!!!
*
jalepenos, abts in the horizon hopefully.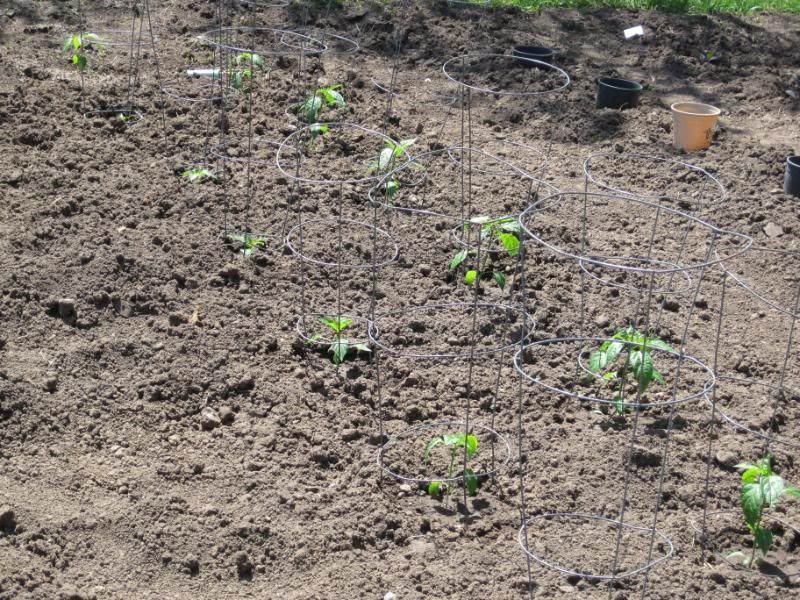 *
my sis also started these for me from seed.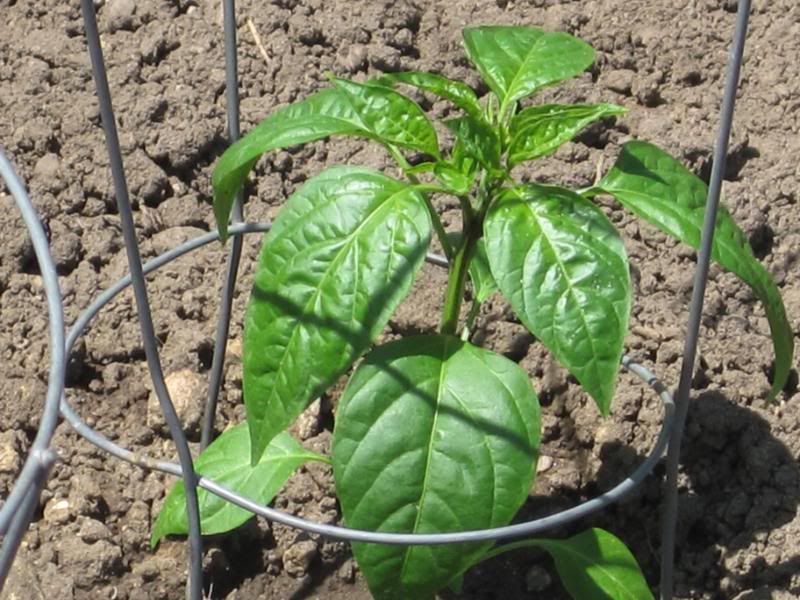 *
the fences i made from cattle panels, have a cupla muskmelon plants on one, various cucumbers, and pole beans planted. also planted are carrots, beets, radishes, pickling cucumbers, squash, and a cupla pumkins.
*
i had to include a pic of the trailer my mom gave me, was the first thing her and my dad bought in the late 40's when they moved out to thhe farm. turns out it is somekind of army jeep trailer. when i had it out front i had people stopping all the time to try and buy it off me. dont know what its worth but had a guy offer me 500 bucks for it. funny thing is i was thinking of getting rid of it. but now i cant seem to pull the trigger and sell it.
*
my lil orchard
*
and some pics of my little wild things growing in the lilacs on the edge of the orchard, they will be harvested this w/e.
*
*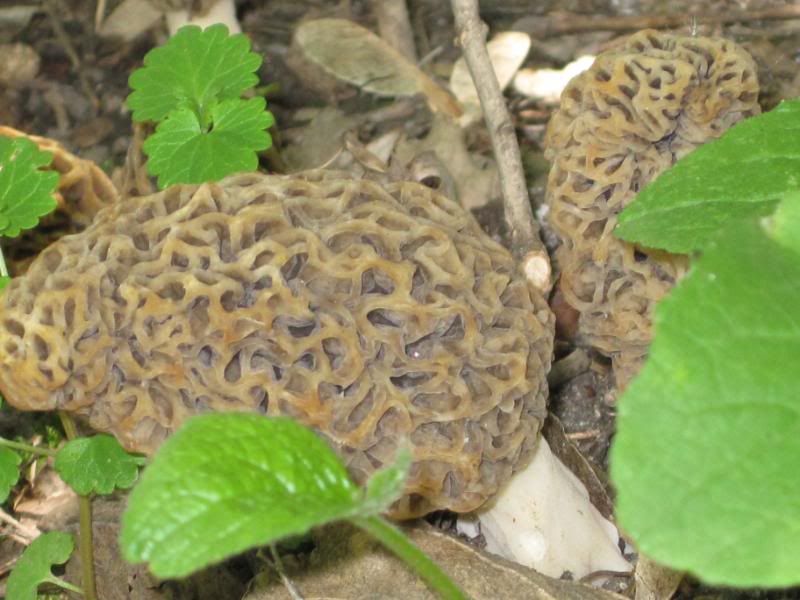 *
*