Hi all! This is my most favorite recipe for a rustic sourdough bread. It comes from the King Arthur Flour Company website, with my modifications. It's very simple and awesome flavor!
1 cup "fed" sourdough starter
1 1/2 cups lukewarm water
2 teaspoons instant yeast
1 tablespoon sugar
2 1/2 teaspoons salt
5 cups unbleached all purpose flour
Combine all ingredients, kneading to form a smooth dough.
Divide the dough in half
Shape in to rounds and place on a parchment lined pan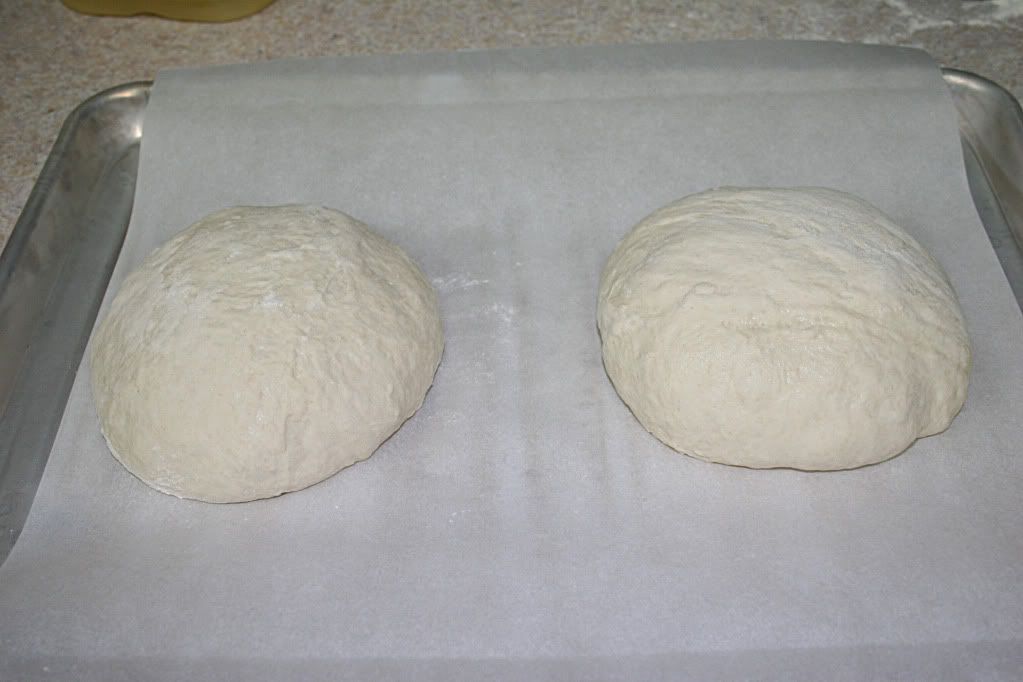 With a sharp knife quickly cut two slits in each round. Cover with a clean kitchen towel and let rise for about 1 hour, or til double in size
Preheat oven to 425F spray the loaves with room temp water. When you put the loaves in, spray the back and sides of the oven to create steam, careful not to spray the glass door or it could break. Cover with a hand towel if you want to (I've never had it break but just in case, I thought it is a possibility). About 10 minutes in to baking, open oven and spray again.
Bake the bread for a total of 25-30 minutes until a deep golden brown.
I spray a couple of times once they are out of the oven to create a chewy crust. And here's the final product!