Howdy all!
I've been snatching up info from this wonderful place, and all you awesome folks have been most helpful! So, since I'm in my smoking learning phase, I thought the least I could do is share some of my favorite dishes that might be something you would want to try. Here's my smoked chicken salad.
I call it smoked, but technically it's grilled with some wood thrown on the coals for a smokey flavor.
I start by brining three bone-in, skin on breasts with 1/2 cup Kosher salt in a six qt. bucket for about 5 hours. I only use salt for this brine because I'm gonna have lots of flavor added later.
I took one stick of butter and to that added three cloves finely chopped garlic, several chopped sprigs of fresh rosemary, fresh lemon thyme, finely chopped vidalia onion. I rubbed this all under the skin of each breast. Topped off each with some ground pepper.
Then I place in a shallow pan on the grill. I cook them offset on the grill, adding several pieces of hickory to the fire to get a good smoke. I cook these to about 150F. I move them directly over the flame until they reach 160F.
After they have cooled enough to handle, I remove the meat, keeping as much of that yummy herb rub as possible. Chop them into nice chunks and add:
Vidalia onion, green onion, celery and boiled egg. Then I make a homemade buttermilk dressing using buttermilk, sour cream, mayo, finely chopped garlic, fresh ground pepper and herbes de Provence (savory, fennel, basil, thyme and lavender).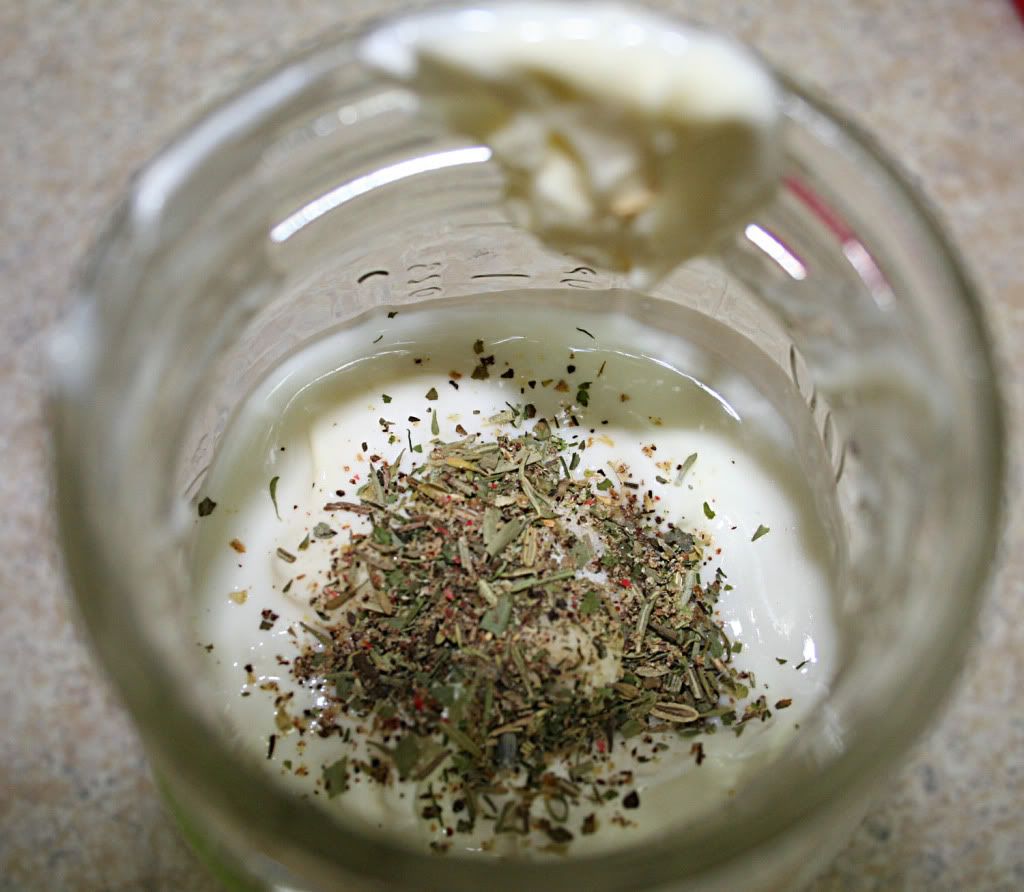 put it in a mason jar, add ingredients, lid it and give it a good shake.
Pour this into the chicken, veggie, egg mixture and give it a good stir. That's it! yummy chicken salad with tender, smokey meat and lots of fresh flavor! You can use a store bought dressing I did that before I learned that making it from scratch is awesome.