Hi all,
I am soooo in to making stuff from scratch and being a southern gal I wanted to make some old fashioned pimentio cheese! The peppers were from my last years crop that I smoked and dried. (I reconstituted them in olive oil for a couple of days). I used four different cheeses, two were smoked, 2 were not: (I didn't smoke them, they came that way) - smoked white cheddar, smoked sharp cheddar, dubliner and monteray jack. I made the mayo from scratch, added some vidalia onion and fresh parsley. I then deep fried some tortilla's and chowed down!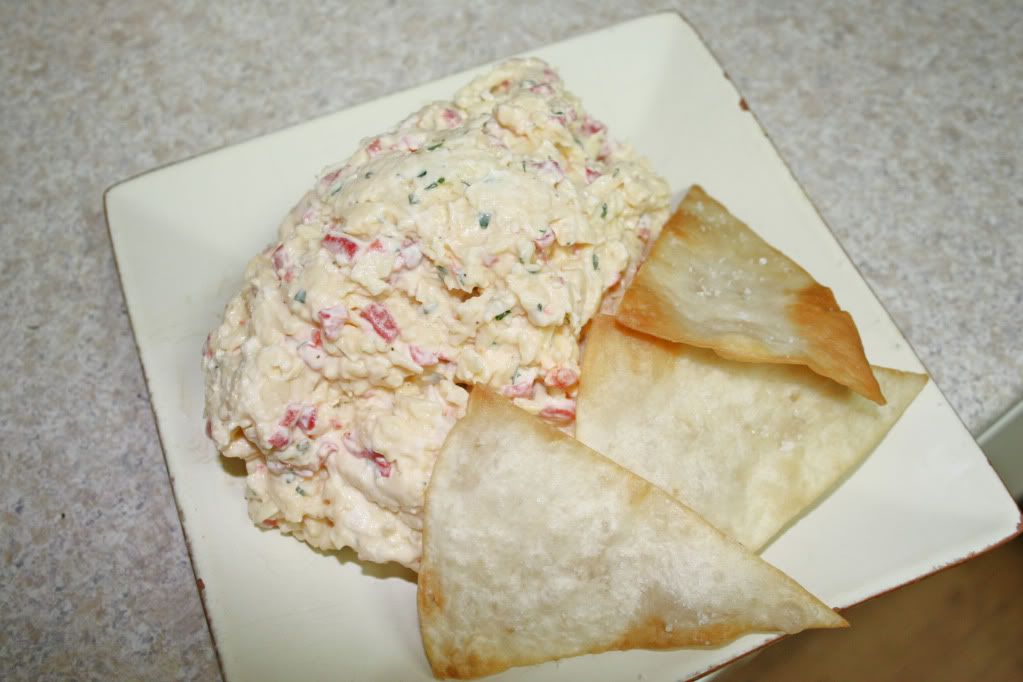 Even my baby girl got in on the action:
I've been making homemade mozzarella and want to learn to smoke it. MMMmmmm.