We had my sons girlfriends family over on Sat, so I made up some ribs and some abts, I used Jeffs rub, and made 1/2 with Jeffs sauce, and the other with Sweet Baby Rays. I loved the sauce, very tasty, here are the ribs waiting for the gosm to heat up...
Here are the abts, I filled them with a mixture of cream cheese, and chedder, some minced garlic, and some rub, wrapped in some fresh bacon...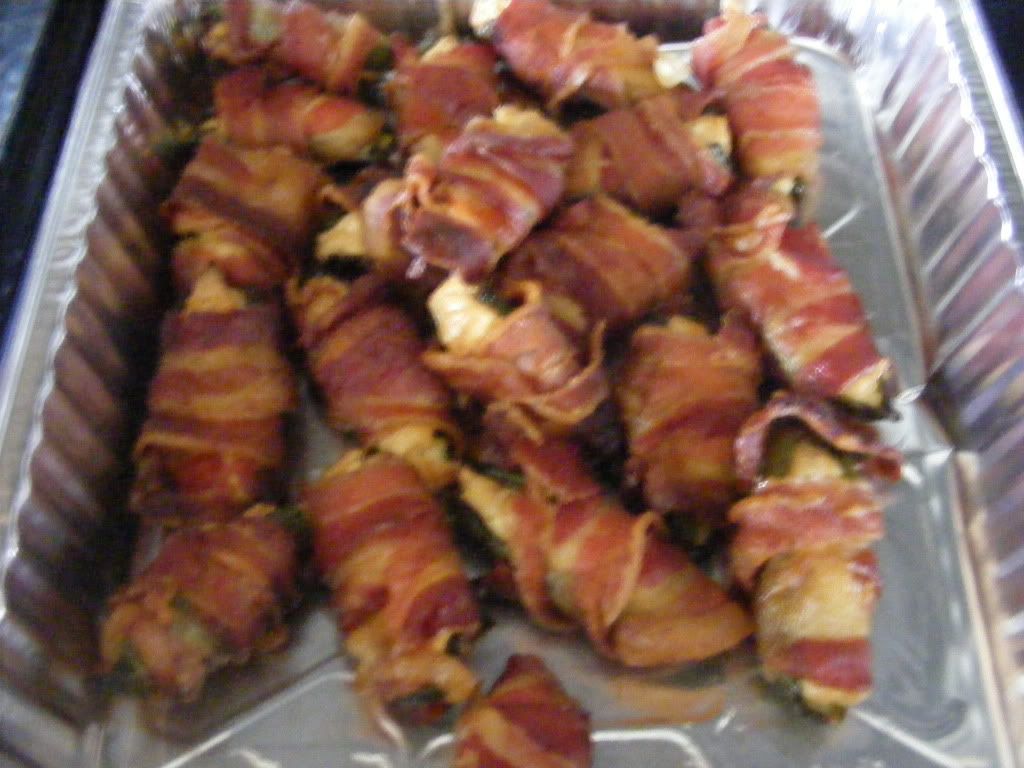 here are the ribs all cut up for the guests...
everything was a hit, we had a great time, and they loved the ribs, the men ate the abts, the women each ate 1/2 of one, too spicey for them...
oh well, there was more for me... hope you enjoy the qview