Hadn't done a batch in a while, and I need to do a case worth of jalapenos for a party in a few weeks so I needed to get in the swing.
Cream cheese seasoned with taco seasoning, and rub.
some leftover snow crab, some bacon, and some chunks of kilbasa..
should be a good mix, I left the crab seperate from the cream cheese so it didnt break down and get lost.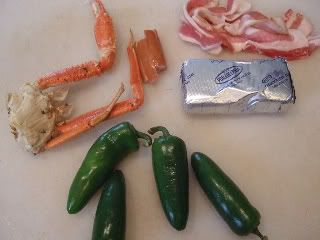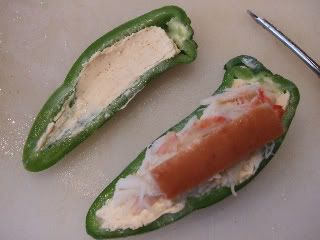 just went on the WSM, should be good.