did a cupla fatties this past weekend, one i aint too proud of how it ended up but was still very good. the first one was a breakfast fattie that i used some diced up buckboard bacon, eggs, cheddar...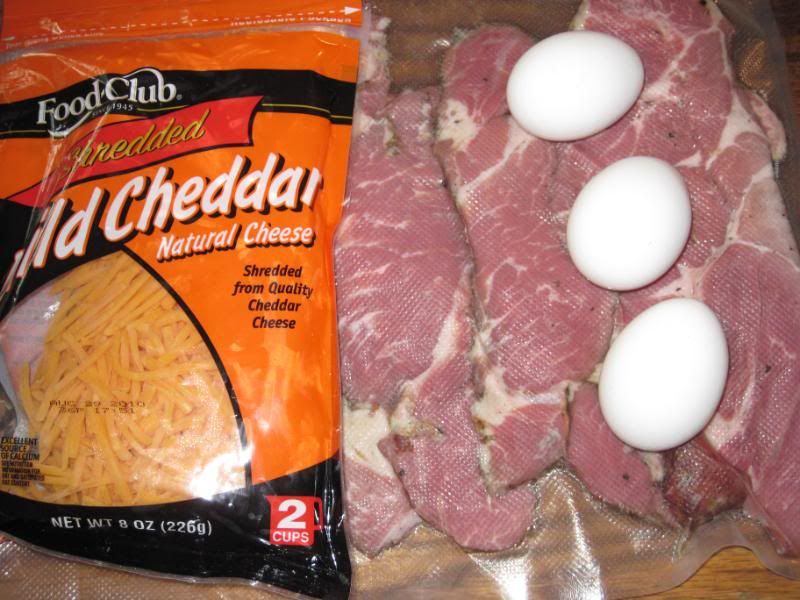 *
put the eggs and the BBB in a pan and lightly scrambled the eggs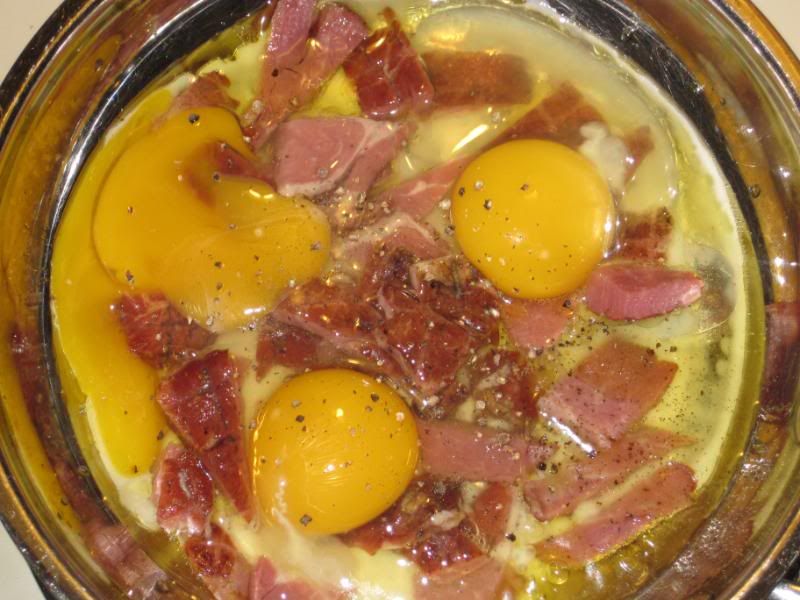 *
missed grabbing a pic of this unrolled, but had a pound of italian, added cheddar cheese on it, and topped with the egg, BBB combo and rolled it up. did a spiral roll in bacon. didnt get a picture of that either but worked pretty good.
*
this one ended up on the smoker closest to the fire box and i didnt have a probe in it but it got dunner than i wanted...
*
and an inside shot, bacon was definetly crispy!!! but was gone in a flash. great use for ends and pieces of BBB.
*
the second fattie i did was a kraut fattie... used some pastramie, my home made sauerkraut, and mozzerella cheese.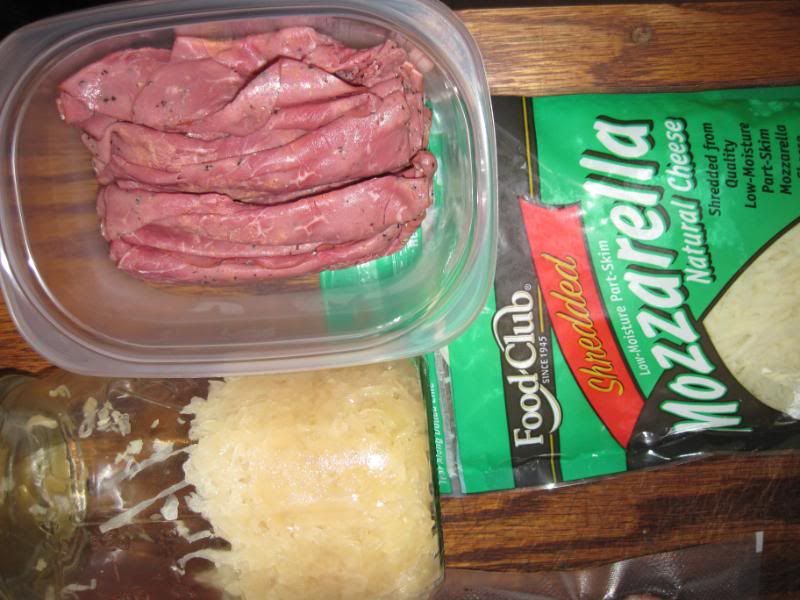 *
for this one i used bratwurst, layerd on some strami, then a layer of cheese, then the sauerkraut, another layer of strami and cheese.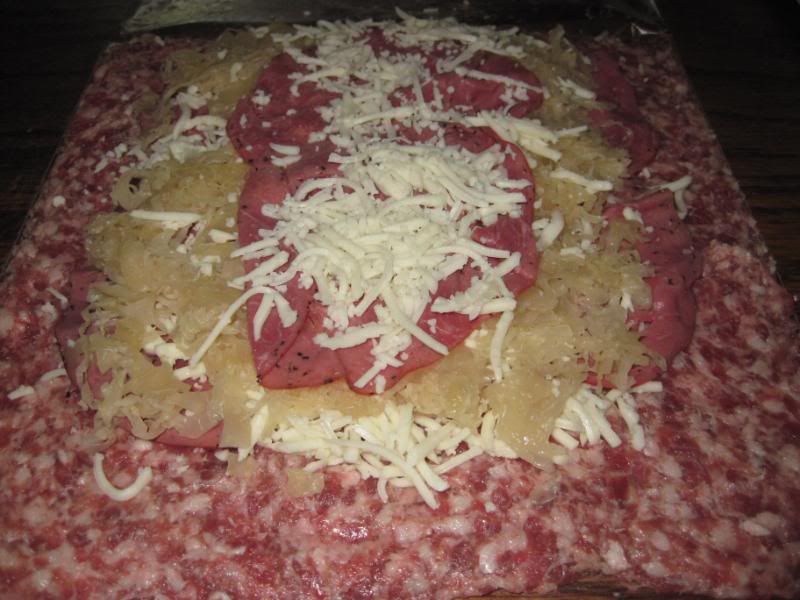 *
rolled, bacon net around it, i like using real thin sliced bacon. here it is just off the smoker.
*
if you like sauerkraut this is a :thumb: cupla cut away views.
*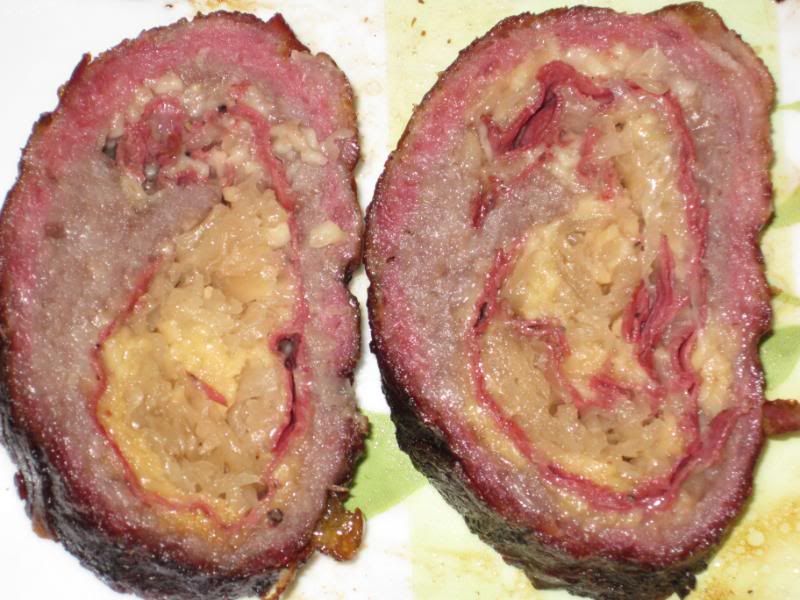 *
thks for cking my pics!!!