Bought two smokers today.
$30, needs a little surface rust sanded, light cleaning, legs tightened a bit, and a new paint job. Nothing major, the outside looks alot worse than the inside (other than rust the outside look good)
BRINKMANN PITMASTER DELUXE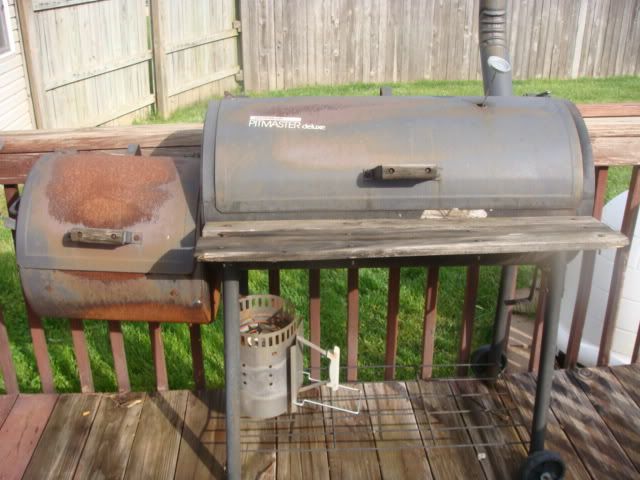 $25, The real steal, needing a good light cleaning. Looks barely used (may keep it).
GOSM Charcoal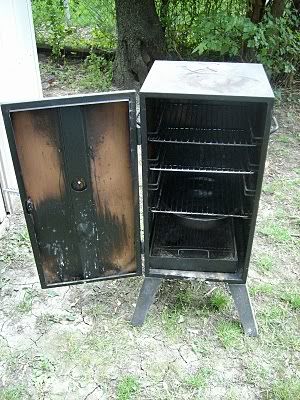 Also got a nice, fairly new microwave for $5, and a like new Pampered Chef Chopper for $1 ($29.50 new).
Now it's time to get to work, if we ever get some good weather.