i did a prime rib this past sunday, used some of curleys prime rib rub they sent me as a sample.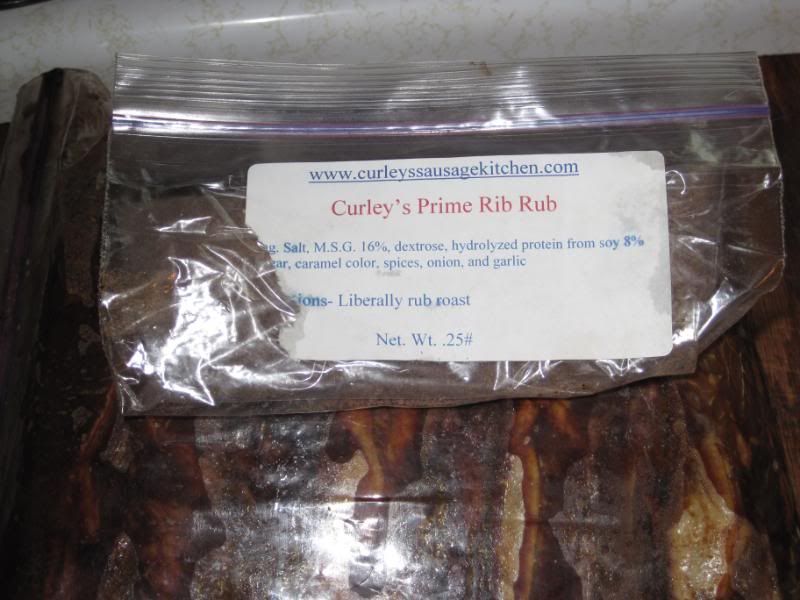 *
onto smoker, 225-240 degrees, used some red oak for this one.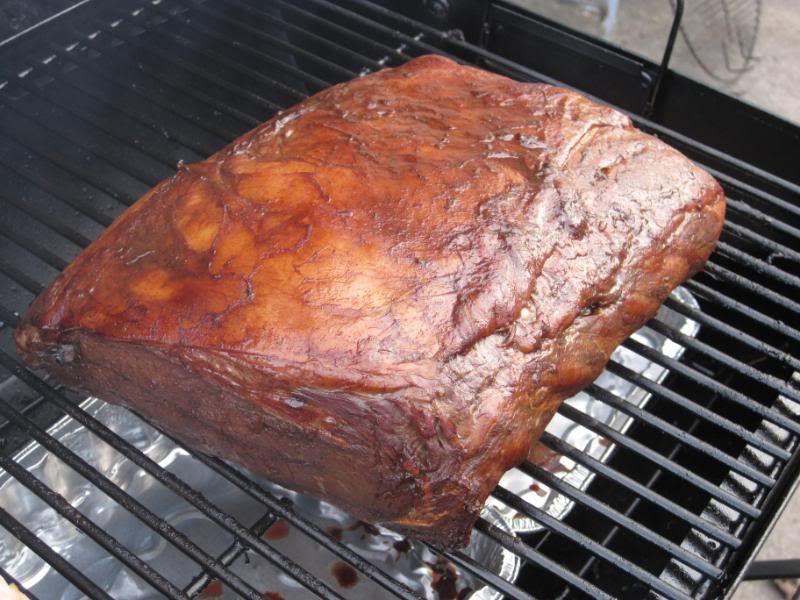 *
took it up to 130-135 deg, here it is ready to wrap and rest...
*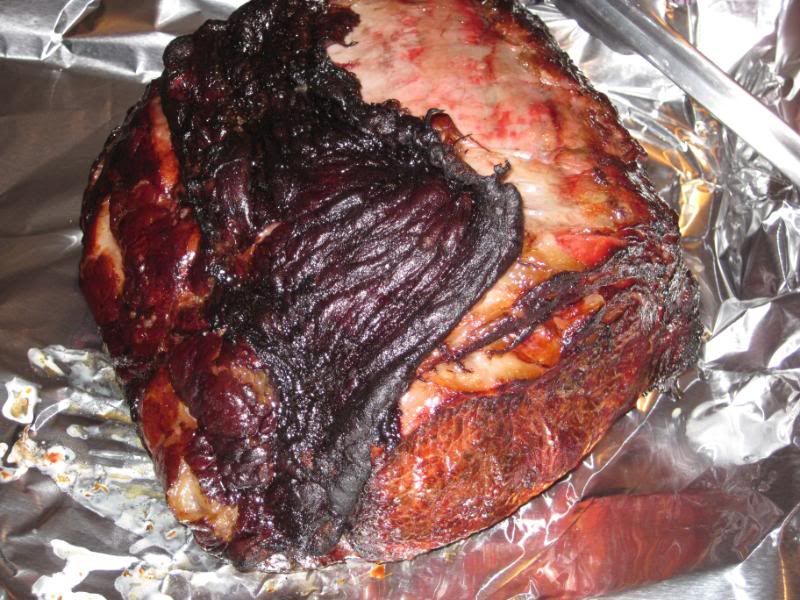 *
some morels i found in the yard....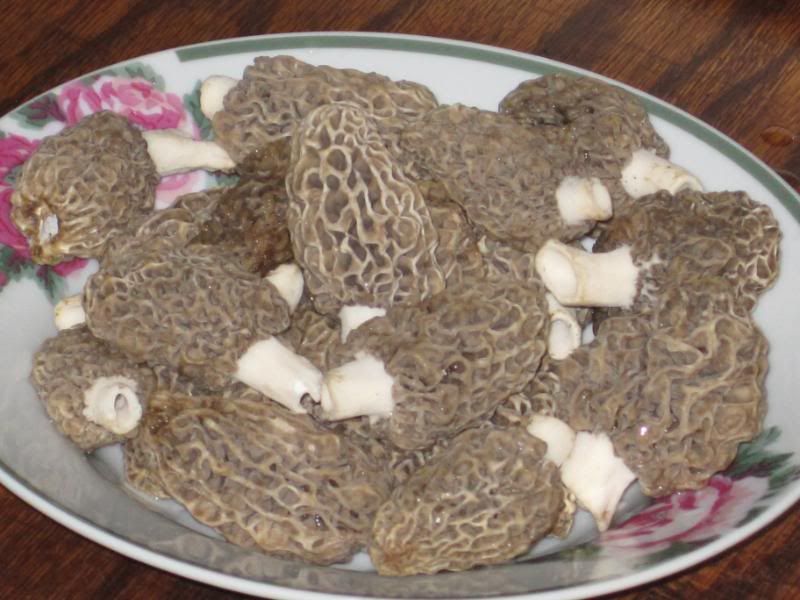 *
butter, diced onion, and the halved morels.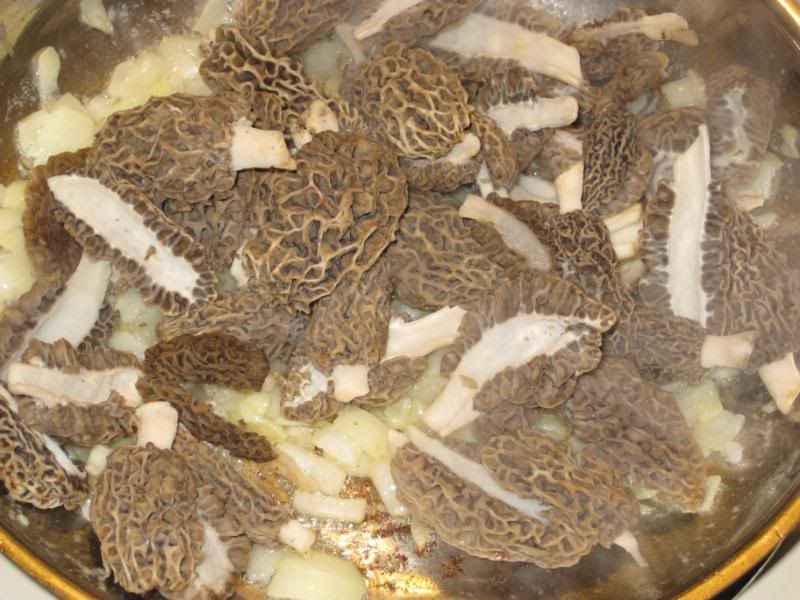 *
when onions are tender and the shrooms have cooked down, added some of the drippings from the roast.
*
sliced the roast...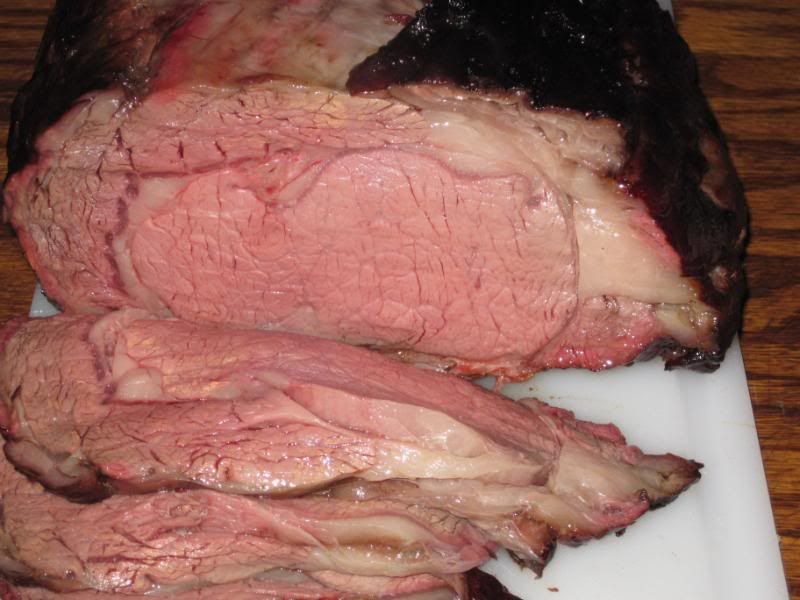 *
and served with the morel au jus. was great, the morels outdid themselves!!!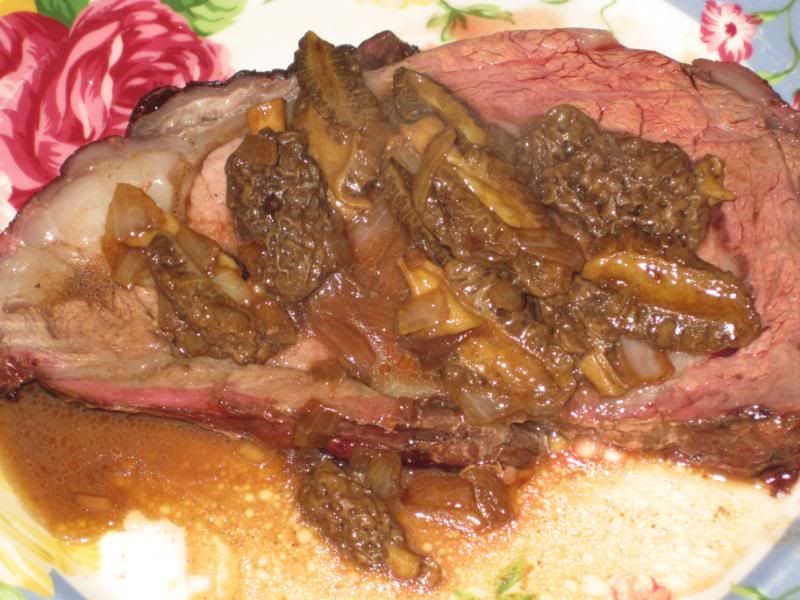 *
and just for the heck of it, here was leftovers i got to enjoy earlier this week! prime rib sammies, provelone cheese, with morels on top on toasted buns.
*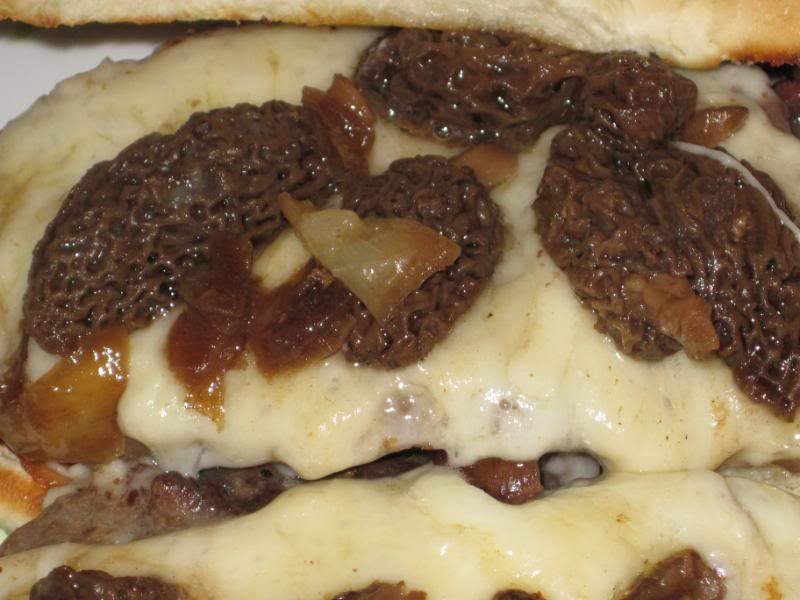 *
thanks for checking my pics!!!