The other day I had a really close call and dozed off at the wheel on my way home from work. I felt fine when I left work but half way home I couldnt hardly keep my eyes open. I got off the main road and said to myself,"ok almost home, I can make it" DUMB DUMB DUMB! I should have pulled and took a nap.
Anyway long story short after a short trip airborn and then landing in an 8ft. deep ditch I was stuck! OK, but stuck. The guy across the street came to see if I was ok, then had his son pull me out of the ditch with his 4x4 truck. So I smoked some ribs as a thankyou for them today.
These were rubbed with honey then sprinkled with garlic salt and cbp.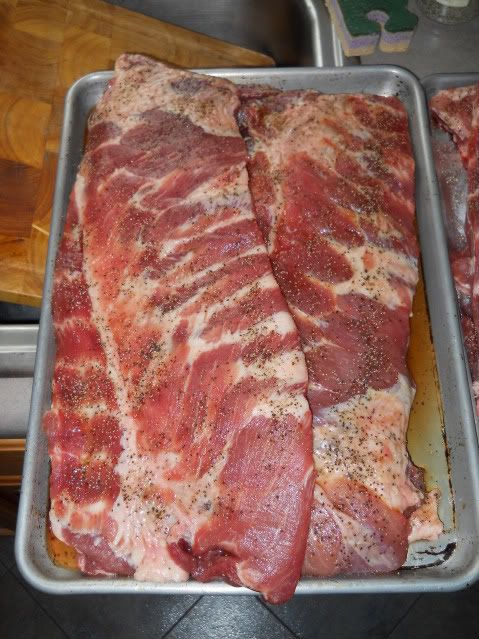 These were just sprinkled with garlic salt and cbp.
These were the honey ones.
They were smoked with hickory and apple for 4-1/2 hrs at 220*...Still need to be finished and will give directions for them to finish on the grill.
Well I have to thank the lord for watching over me an need to learn from my mistake....NO SLEEPING WHILE DRIVING.
Thanks
SOB