Well I finally got around to smoking some steaks on my UDS. They turned out really good and tasted great but they didn't come out as I was hoping. So lets start at the begining. I seasoned them with sea salt and wrapped them in glad wrap until my smoker got up to temp which was around 45 minutes by the time I was done dinking around. I had the smoker stable at around 200 but when I put the steaks on I had the lid open too long and the temps ended up being around 260-270. That was my first misteak. I was hoping to smoke them for around 45 minutes to an hour at 175-200 until they reached 130 or so but they were up to that temp in no time at all. Well my second misteak was putting on too much sea salt. Actually I think I probably should have washed it off before I put them on the smoker and things would have been better. The funny thing is I didn't think mine was that salty but my wife did and she is the one that usually loves salt and I think they are too salty. Next time I will wash off the salt before going on the smoker. I ended up smoking them for around 30 minutes or probably a little under that then opened the cover on my UDS and seared them for 3 minutes a side. Like I said they were awesome steaks just not smokey like I was hopeing. I am thinking if I wash of the salt and season like normal and also have my temps lower so I can smoke them for longer before I reverse sear them I will have better luck. What do you think? Enough rambling here is the Qview.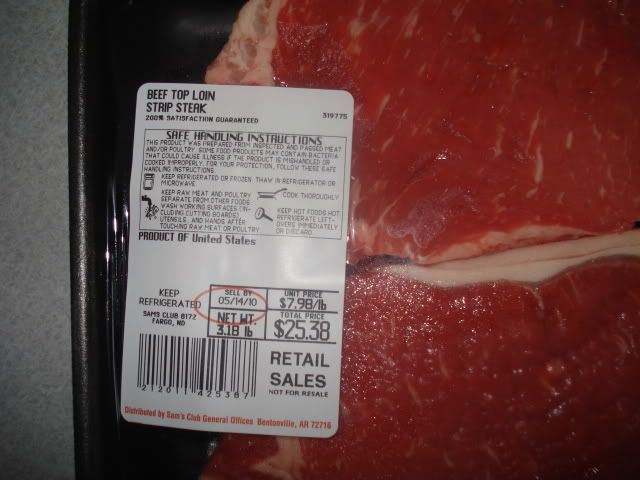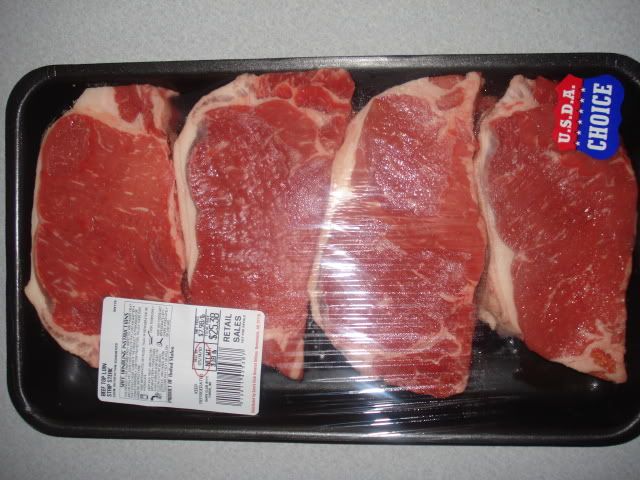 The sea salt going on then wrapped in glad wrap.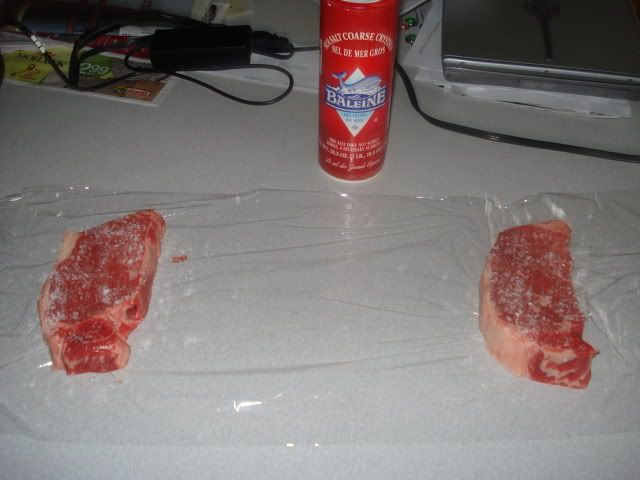 On for a few minutes and I have my favorite onion topping in foil on the side.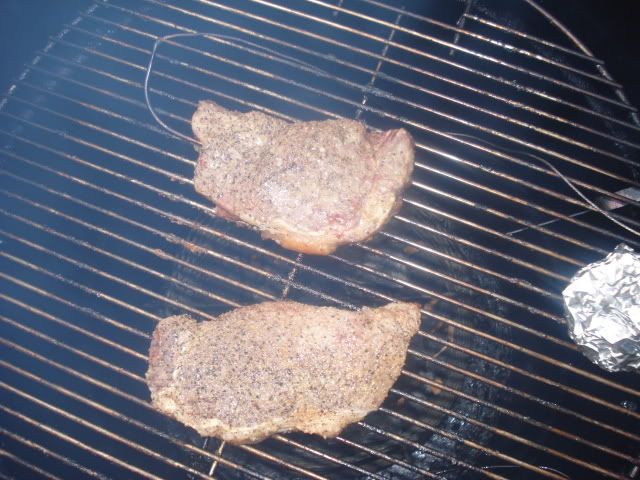 Getting a sear.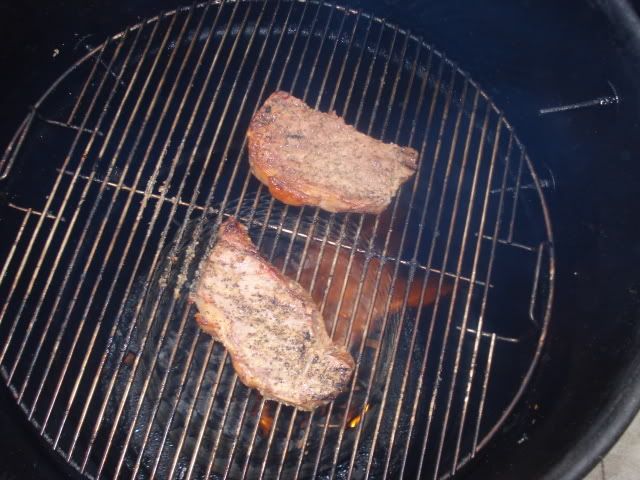 Another sear.
All done and resting.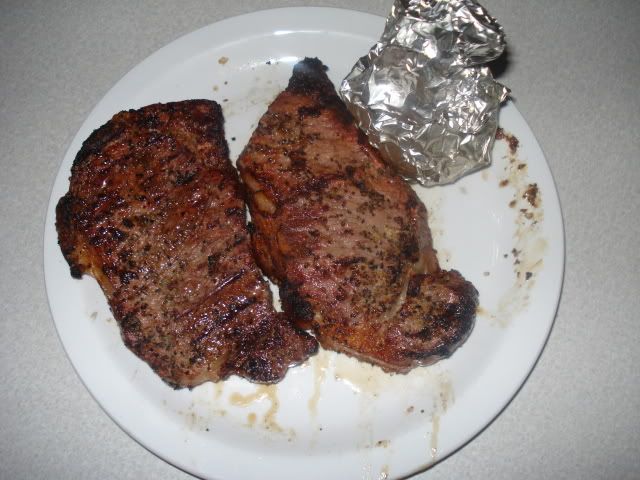 Cut in half with a side of corn. The picture doesn't look as pink as they actually where. Also they were nice and juicy. Thanks for looking and for your suggestions. I might also try cold smoking them in the future before I cook them.