WOW! I lucked into this find today, A friend of mine in the scrap business called me and said he had "something I may be interested in" and he wanted me to follow him to a scrap job he was doin. well when i got there he showed me these...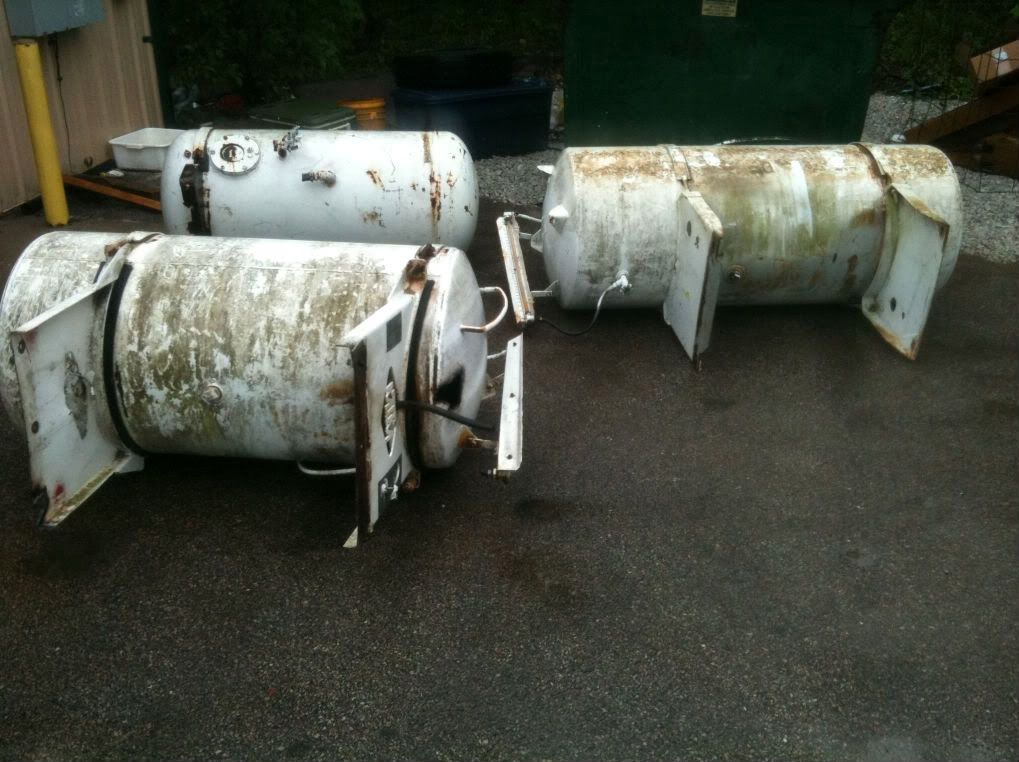 the smallest one is 54"x24"approx 105.6 gallons and the biggest one is 64"x28" approx 167 gallons, they were water tanks off of concrete trucks. they have some mud kind of sludge in them but they are in great shape on the inside.
looks like i got some work ahead of me! i think i will make a competition trailer out of the big one maybe. does anyone think that biggest tank is too small for that? the design of the build will be much like clinchmtnbbq's build, just smaller. with a warming cabinet over the firebox. also a friend of mine is working on a electronic temperature controlled intake damper for me so maybe i will incorporate the beta version of that into the build. maybe even make another one for the warmer cabinet damper. I can't wait to get the ball rollin on these things!