I don't get to smoking pulled beef as much these days as I really like pulled pork. I decided to do so, for a change. I injected the beef with Au-Jus to keep it moist as I brought it up to higher temps. This worked out well. I removed the meat at 205 degrees and let it cool. I pulled it and it pulled very easy. From there I put it in the crock pot with my favorite BBQ sauce mix. 50% - 50% Sweet Baby Rays & Diet Cherry Dr. Pepper wit 3 tbsp brown sugar added. It slow cooked over night in the sauce and it was amazing. Extremely tender with just the right amount of sweet and tangy flavor from the BBQ sauce.
HD Video of Prep & Smoke
QView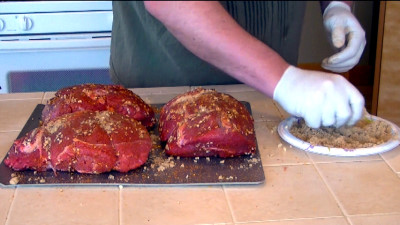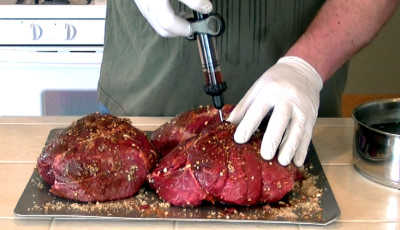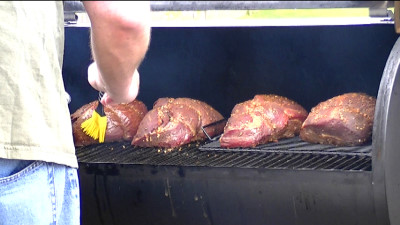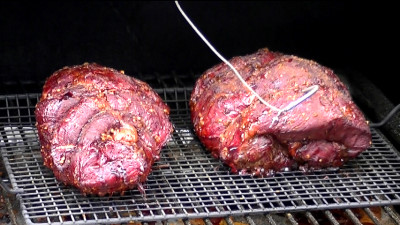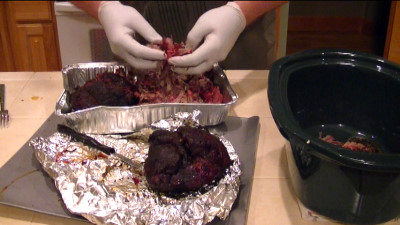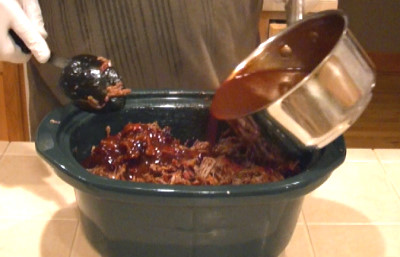 End result was some great BBQ pulled beef. Something i need to do more of.