Hello to all from the B-utiful Udair Desert Kuwait.
I arrived here in February and immediately got busy for several months. We didn't have time to think about anything but aircraft until mid April... BBQ season
Myself and my NCOIC (Non-Commisioned Officer in Charge) are both BBQ enthusiasts from around the Kansas City area. He is fairly new to the art and while I'm no expert, we couldn't wait to show the contractors who work this site what passes for BBQ where we come from.
My wife back home was gracious enough to mix me up some of my special rub. The hard part was trying to give her ingredients and quantities over the phone. I always use the eyeball/feel method when mixing my rub. She did a great job and sent it via USPS along with some hickory wood and BBQ sauce. I don't personally use sauce, but I didn't want anyone who uses the stuff to have to resort to catsup.
We came accross a large pork shoulder, some spares and babybacks. The grill was as close to a smoker as I could get. Using offset heat worked pretty well. The hard part was keeping the temps in the 225 to 250 range. The outside temp was 100 when I started and by mid afternoon we had a small rain shower so it was hot AND muggy. I spent the day tending the fire in between my usual duties. I started the smoke at 0630 added the ribs at 1300 and pulled everything off at 1730. During the smoke I poured apple juice over the meat. We don't have any Captain Morgan to mix. I tried to convince the Army to allow the good Captain into Kuwait just for this event, but they wouldn't hear it.
I let the shoulder rest in a cooler for an hour and pulled. I served the pulled pork on buns with chow hall coldslaw (beggars can't be choosers). Had enough food to feed 15 hungry folks with enough for left overs the next day.
Wanted to thank everyone at SMF; while you may not know it, reading your posts and seeing the q-view is a nice way for us to escape for a while.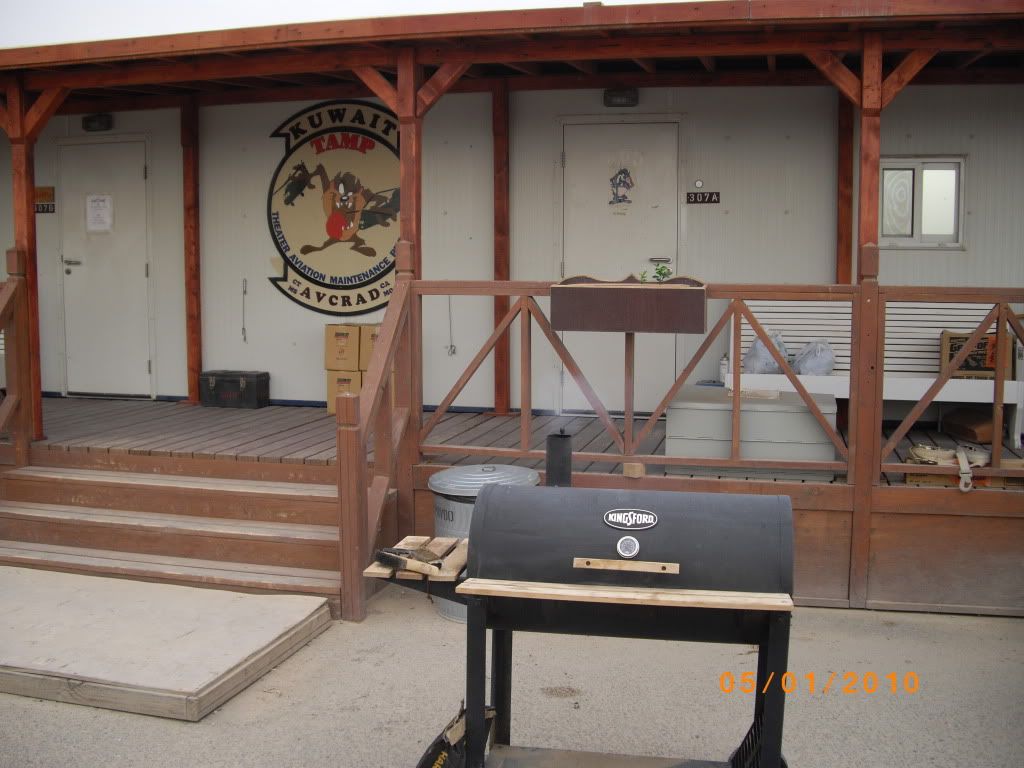 The Cooker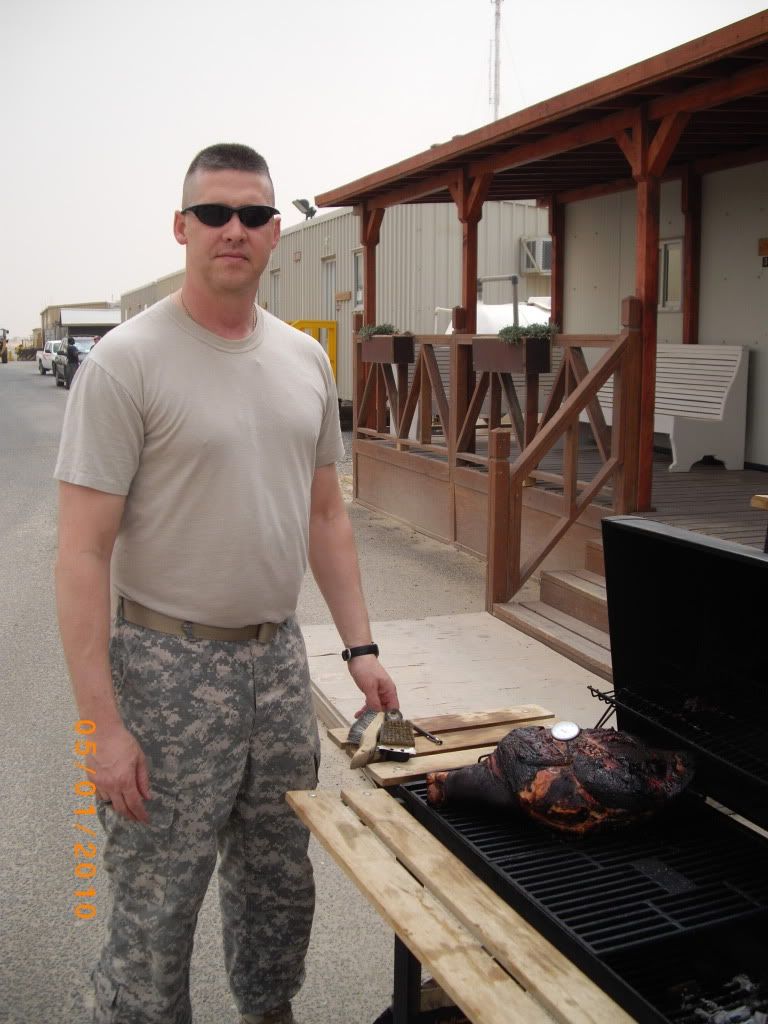 The chef (ME)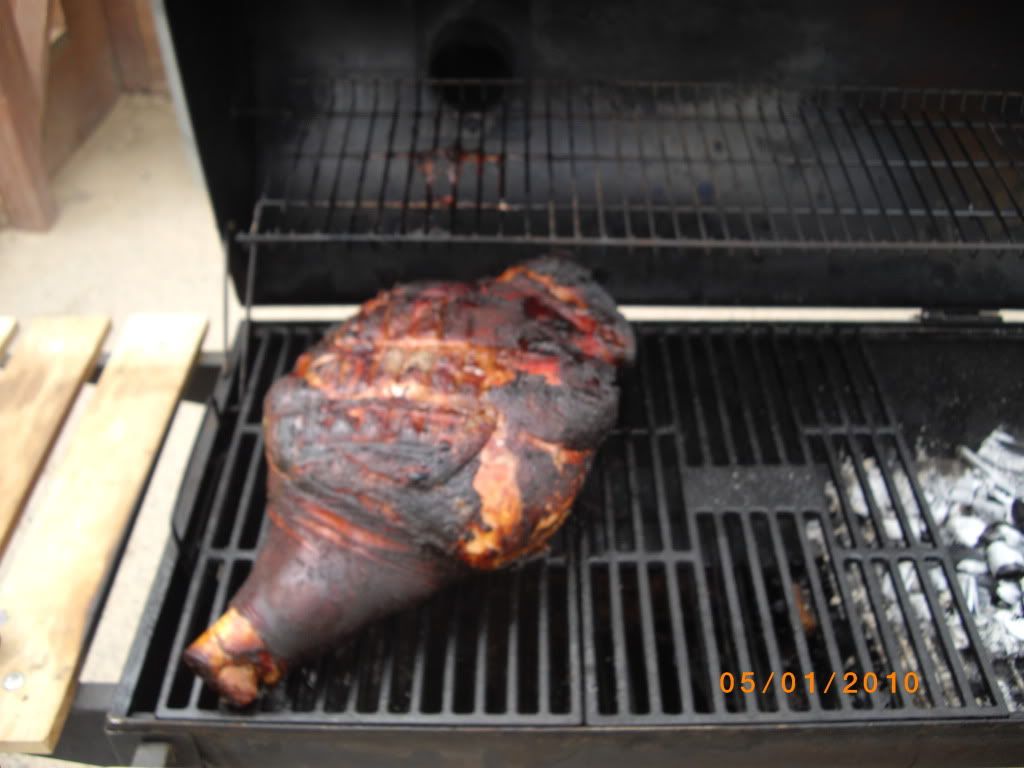 Almost ready
Plate full O' ribs