hi all, this is the first time i have smoked a picnic shoulder much less 2 at the same time. i was going to do these in the UDS i just completed today but i really need to get some sleep and i haven't fired her off yet, so keeping that in mind i decided to use the traeger so i could get some rest.
i am smoking with cherry pellets since i ran out of apple and i used 2 different rubs on them. on 1 of them i used the "basic rub" i found in a thread on here. pops6927 posted this one:
Basic Pork Rub:
•1/3 cup paprika
•1/4 cup sugar
•3 tablespoons black pepper
•2 tablespoons salt
•2 teaspoons dry mustard
•2 teaspoons cayenne
•1 teaspoon white pepper
i didn't use the white pepper since i didn't have any on hand. i'll try it next time. on the other one my brother in law and i decided to try making our own:
Kirk's rub
(his name is Kirk. i call him the cap'n LOL)
*1/4 cup brown sugar
*3Tablespoons salt
*1 tablespoon celery seed (because he likes it)
*1-1/2 teaspoons cumin
*3 Tablespoons black pepper
we wanted a straight up sweet rub with not much heat and i think it's a good start. maybe somebody else has some ideas to add or take away from this rub?
any way on to the qview-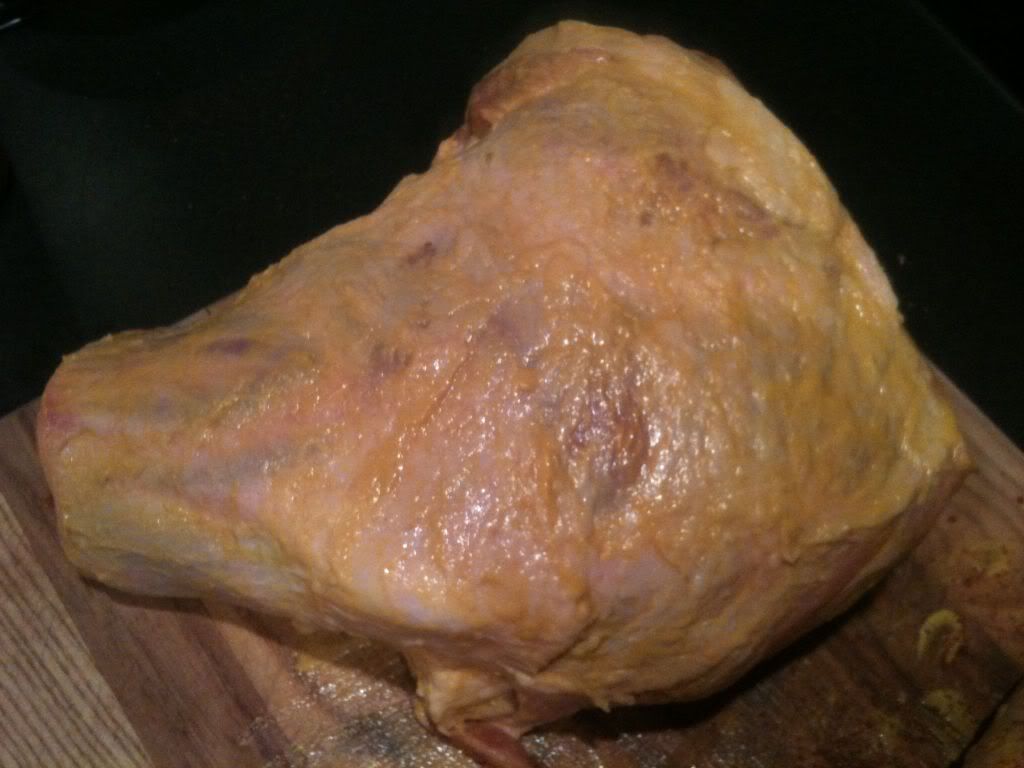 we trimmed off the skin and rubbed them both with mustard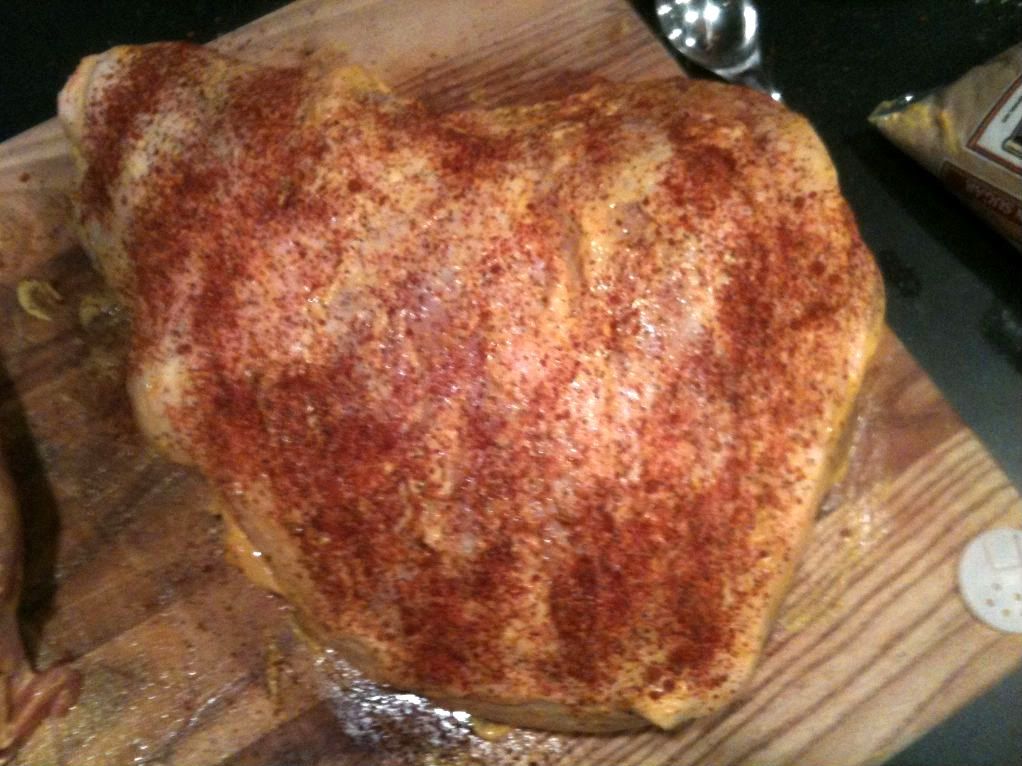 put the rub on them both rubs had the same color and texture to them and my hands were full of mustard etc so i got lazy with the pics and only took 1 set...sorry!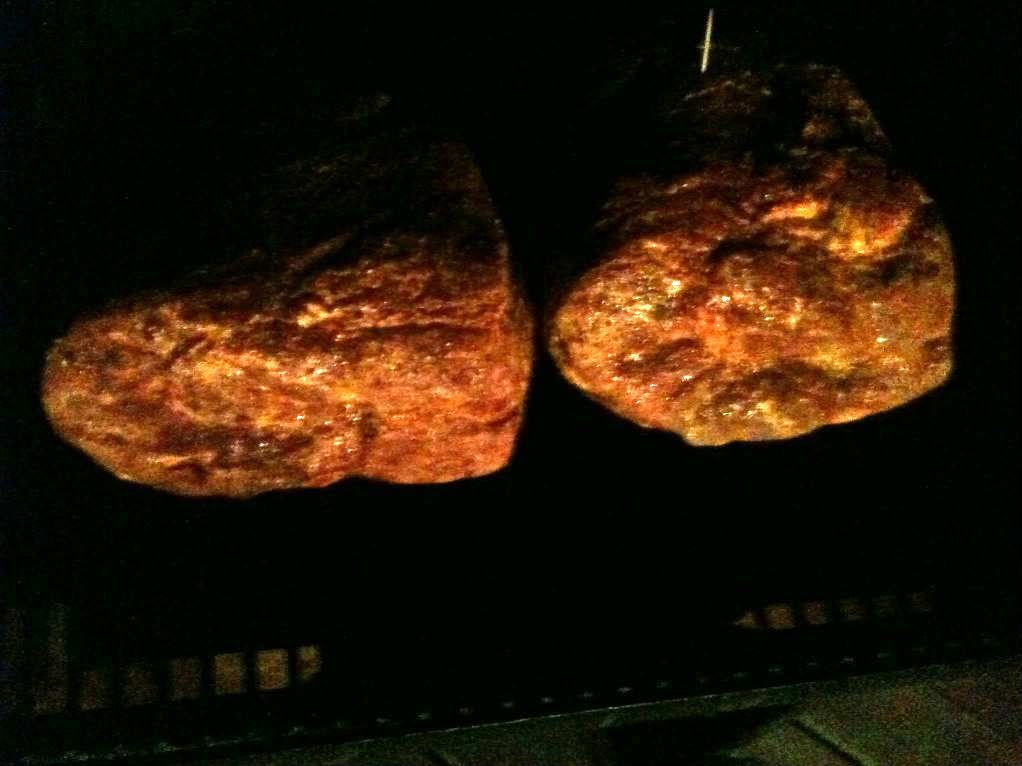 here they are on the traeger. hopefully i dont oversleep now and mess these babys up!